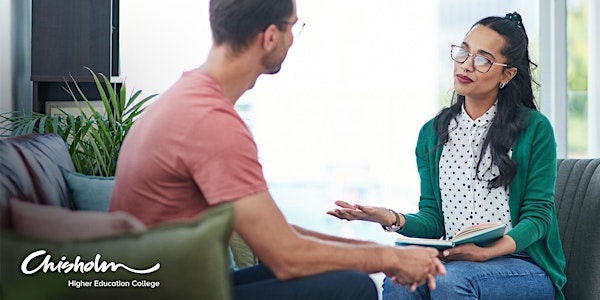 Bachelor and Associate Degree of Psychology online information session
Chase higher education at Chisholm
About this event
Our online information session will give you a chance to get information from our course experts on the Bachelor Of Psychology CRS1401150 and the Associate Degree Of Psychology CRS1401151.
During the event, you will discover more about:
course information and content
steps and pathways
future career options, and
success stories from past students.
The online event will be held via Zoom. By registering your details you will receive a link via email before the date on how to access the session.
More information regarding these courses can be found here:
For more information on this online event, please contact highereducation@chisholm.edu.au.
For further information about the course or admission requirements: www.chisholm.edu.au/students/higher-education
Chisholm Institute 2021 | CRICOS No 00881F | RTO No 0260 | Higher Education Provider ID PRV12123 | ABN 65335795326