Bachata class ( Improvers) 6 weeks
About this event
TERM 3 : starts on 10 May 2021
6 weeks
2 levels
Bailamos Team Darwin .
Bailamosdarwin@gmail.com
SMITH STREET SOCIAL
22 Smith Street, Darwin,CBD.
✅7,30 pm to 8.30 pm
Bachata Improvers / Intermediate:
For those who have basic steps and are ready to get into some more advanced foundational concepts. Here you will learn the moves and ideas you need to build on to create all your social patterns.
Topics include shadow position, mambo steps, back turns...with some .
Casual class: available at the door
Starting December 2020, BAILAMOS are the founders of the modern Darwin salsa dance scene: to promote dancers and non-dancers the whole Latin dance experience from Latin dance classes for beginners up to the final level of Latin dance: with shows.
STYLES OF DANCE
Our instructors with over 10 years of experience.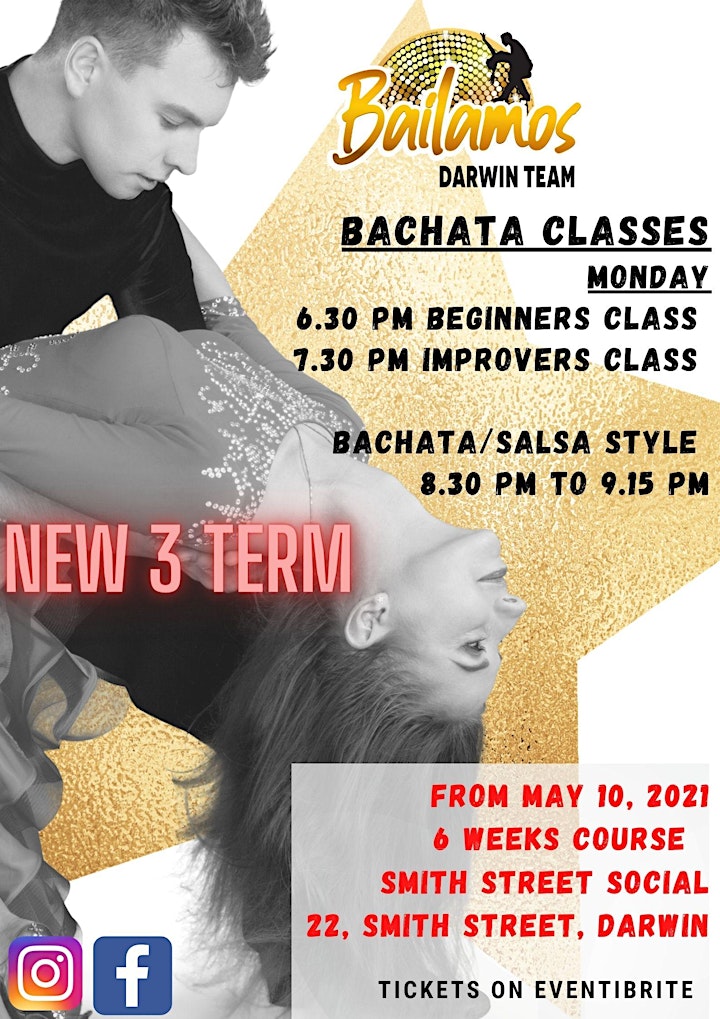 Organiser of Bachata Class Improvers 6 weeks