Description


What is it that really makes a great glass of wine?
Enjoy an evening of sampling the finest wines from New Zealand's own Babich Wines, which is a story of over 100 years of winemaking by one family - quite possibly New Zealand's greatest wine story.
Babich Wines and Servcorp have joined together to bring you an exclusive opportunity to sample a collection of their exclusive range, while networking with your colleagues and other Servcorp clients across the city. Jake Handley from Babich Wines will guide you through the etiquette of winemaking and drinking, as well as the importance of assessing colour, swirling, sniffing, slurping.
About Babich Wines: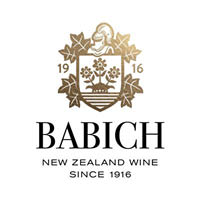 Babich Wines is New Zealand's most experienced family-owned winery. The Babich family have been making wine in New Zealand since 1916. Their winemaking philosophy is simple - to seek out superior vineyard sites in the right regions, and plant them with the ideal grape varieties chosen to match the land and the climate.
About Jake Handley
Jake Handley began his career in the wine industry after 3 years at one of Auckland's greatest restaurants, the Jervois Steak House. Jake had to learn about wine as part of the job, and he was already quite the capable amateur beer brewer at home and knew his way around the brewing jargon. After brushing up on some horticulture studies, Jake started with Babich Wines as a cellar hand physically making wine. Today Jake is working as a Cellar Door Manager, managing the Cellar Door and looking after the agents in Fiji, Bali and Jakarta.


Food & Drinks:

Cheese platters will be paired with the wine tasting along with soft drinks.
Door Prize:
Bottle of Moet.


Getting there:
Train - 3 minute walk to the Britomart Transport Centre, where there are regular train and bus services.

Ferry - 3 minute walk to the Auckland Ferry Terminal, where there are regular ferry services.

Bus - The City LINK bus service runs from the newly developed Wynyard Quarter, along Queen St, up to K-Rd and then back down via Queen Street. All the City LINK buses are bright red, easy to spot and services run on a regular basis.


Questions:
If you have any questions regarding this event, please contact Coco:
Coco.Young@servcorp.co.nz