Better Ageing Gentle Exercise Online Free - Fridays - 10AM - T4 2021
About this event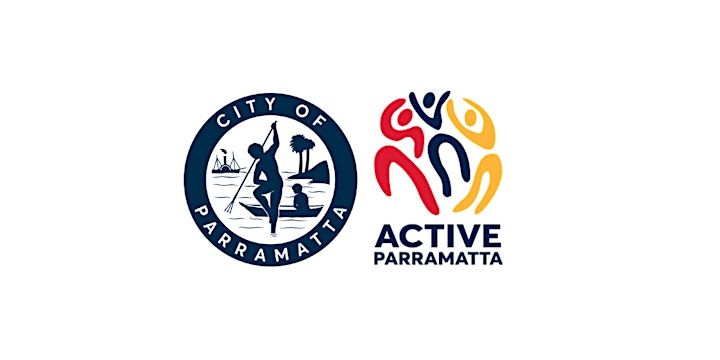 Aim for an active and healthy lifestyle and join the Active Parramatta Van for Better Ageing Gentle Exercise .
This program consist of low intensity exercises to keep your heart and lungs healthy. Each session will consist of a mix; Balance, co-ordination, joint strength and mobility exercises.
Alternatives will be provided to cater for beginners and most fitness levels.
This class will be delivered via Zoom. 
The Zoom access link and password will be found in the Eventbrite order confirmation ticket email under Additional Information (please check junk mail if you have not received the confirmation email before contacting our team)
"Cameras on with backgrounds blurred" is strongly advised to increase the interactive feel of each session, but it is not mandatory.
Registrations are welcome at anytime even after classes have started.
Number of Lessons: 8
Dates: Every Friday from 15 October to 3 December 2021
Time: 10.00AM - 10.45AM
Instructor: Active Parramatta Van team
Accessibility
How to download Zoom on laptop or computer:
1. Open browser (Chrome or Firefox or Safari etc.)
2. Go to - https://zoom.us/download
3. Click Download tab below 'Zoom Client for Meetings'
4. The Zoom Meeting details and link will be found in the Eventbrite order confirmation ticket email under Additional Information.
Important Information:
Spaces are limited, Council employs a "first in best dressed policy".
Registrations are essential.
Program continuation is subject to attendance and community interest.
It is the responsibility of the participant to communicate all medical issues and injuries with the facilitator prior to facilitation.
It is advised you seek medical clearance for exercise from your qualified healthcare professional, prior to starting any new physical activity.
Facilitators may ask participants to complete a pre-activity screening questionnaire at or prior to the first session, or request medial clearance certificates if you are at a perceived risk to exercise.
Sign up to the Active Parramatta newsletter here or like our Facebook page here to stay up to date with all the latest news!
FAQs
Are there ID requirements or an age limit to enter the event?
Activities are for suitable for over 55 only
Are the sessions recorded?
Not at this stage. Participants must attend the classes LIVE via Zoom.
Can I participate with my camera switched off?
Yes. However to boost class interaction "Cameras on with backgrounds blurred" is strongly advised to increase the interactive feel of each session. This also allows facilitators and admin staff the ability to supervise for exercise safety and provide personalized feedback.
What technology do I need?
A computer, tablet or smartphone, working audio and good internet access is necessary for a quality experience. It is strongly advised to download the zoom app and close all unnecessary background programs during class other than zoom to ensure a clear signal.
What should I bring to each session?
Please wear appropriate non-restrictive clothing, supportive footwear like joggers or runners, water bottle, towel, a sturdy chair if you require to assist balance and anything specified by the event facilitator.
How much space do i need?
A minimum area of 1meter x 2 meters is advised for most classes.
How can i prepare my house for the class?
Allocate an area in your house suitable for exercise. Clear the room allowing freedom to move and extend your arms out to the side and above your head. Allow adequate lighting, ventilation and clear the floor of trip hazards.
Where can I contact the organiser with any questions?
Please contact the Active Parramatta Van on apvan@cityofparramatta.nsw.gov.au
Can I update my registration information?
Yes, you can update your information via the Eventbrite website, you'll need to create a login.
What is the refund policy?
Program Cancellations:
The Recreation Programs and Services Team make every effort to ensure advertised events and classes run. However, we reserve the right to alter the program either before or during the class/event and to cancel any program if insufficient enrolments are received. If the Recreation Programs and Services Team cancels a course, you will be informed and a refund or alternative solution will be provided.
The term has already started; can I still join?
Yes, registrations are welcome at any time. Most programs are designed in a way that a participant could join at any point throughout the program.
I am recovering from an injury can I still participate?
It is suggested that you seek medical clearance from your health care professional. Participation is done so at your own risk.
Organizer of BA Gentle Exercise Online Free - Fridays - 10AM - T4 2021