Description
AYURVEDA FOR EVERYDAY
Presented by Phillipa Joy, Ayurveda Joy

Discover how you can apply Ayurveda to your everyday living, to achieve optimal health and balance.
Tickets: $50
Nourish Melbourne Members: $40 (click here when logged in to view your redemption code)


---
Ayurveda is an ancient holistic practice of medicine dating back to India over 5000 years ago. The recorded scriptures, known as Vedas, outline very clearly, routines and regimes we can adopt in our day and throughout the seasons in our life, to remain in balance as our world fluctuates around us.
Viewing food as our medicine, Ayurveda offers knowledge on how best to eat for our individual needs, and outlines principles for how to keep our digestive fire, known as agni, burning brightly. With plenty of research now coming to light about how integral gut health is to our entire well-being, especially mental health, now more than ever it's important to know how best to nourish ourselves - starting with what we are putting into our bodies for fuel.
On the evening Phillipa will explore:
Ayurveda 101 and a brief history of its origins

AGNI - How to maintain good digestive fire (agni) and why digestion is considered the most important aspect for maintaining optimal health according to Ayurveda

GUNAS - Qualities of the universe, and how we can view food through this lens

RITUCHARYA - Awareness of seasons – and importance of seasonal eating

DINACHARYA - Establishing daily routine and self-care
You will also be treated to a light Ayurvedic supper (vegan and gluten free).

---

About Phillipa
Phillipa Joy is a qualified Ayurvedic Lifestyle Consultant from the Australasian Institute of Ayurvedic Studies (AIAS). She has been a Reiki Master for over fourteen years.
A chef and event coordinator by trade, she has worked in seven different countries with opportunity to work from kitchen garden to table and be exposed to a diverse range of plants and herbs used for cooking and healing throughout the world.
She is passionate about educating people about using food as medicine and how important it is to eat seasonally and with mindfulness in order to maintain good health and prevent disease.
Currently working from a clinic on the north side of Melbourne in Northcote, under the guidance of Dr Gurnam Saini (BAMS and MD Alternative Medicine), and Pooja Saini (BAMS and Nurse Practitioner) she continues to expand her knowledge and treatment offering.
She also hosts retreats and workshops regularly and was a coordinator for the first national, scientific Ayurveda Conference held in Melbourne March, 2017.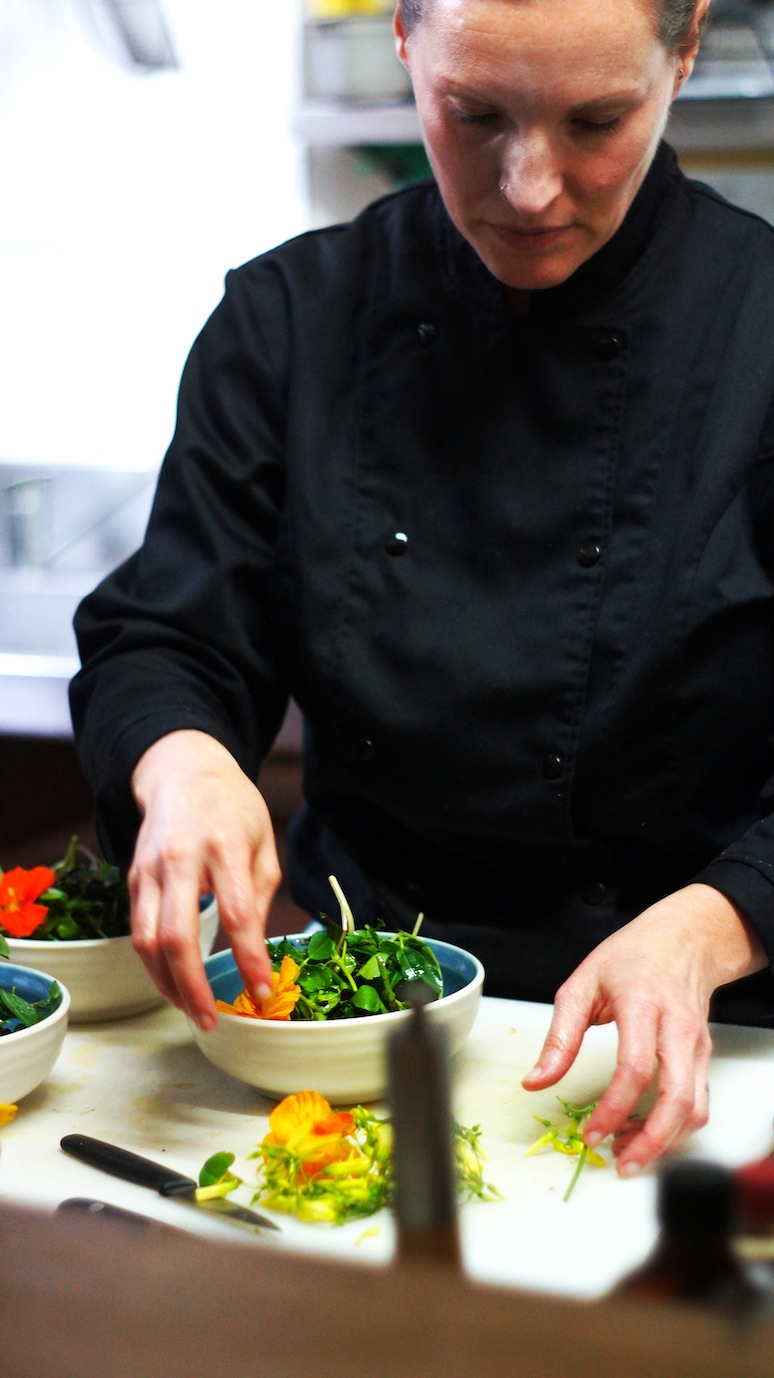 ---
Pachamama Wholefoods will offer a 15% discount off all grocery items on the night, including Ayurvedic products. The café at Pachamama will be open till 7pm, so if you would like to grab a snack or hot drink before the event, feel free to come early.

Please note: tickets are non-refundable but can be transferred to a friend if you can no longer attend.


---

Pachamama Wholefoods + Kitchen is a local Brunswick healthfood store and café that believes in nourishing your body as Pachamama intended, with fresh and organic produce and wholefoods. Their team hold the health of you, your family, and our community with the highest regard. They also love hosting events around wellness and caring for our planet, holding space for mindful education. To find out more head here, or follow Pachamama on Instagram.