Description
Come give away $3000 with Awesome Foundation Sydney! We'll hear 5 pitches from Sydneysiders with awesome ideas, then you'll vote to choose which project gets our mega grant.
We're Awesome Foundation Sydney: a group of 11 people who get together once a month and give away $1000 of our own cash to someone with an idea to make Sydney more awesome.
We want you to join us in giving away a $3000 MEGA GRANT! But this night will be different, because we're inviting you to decide who gets the cash. On the night, a few excellent peeps will pitch to you, our guests, and everyone will vote on who gets to make their idea a reality with $3000.
We'll have excellent drinks and food (that's what your ticket price covers), and you'll make excellent company. So come on down and help make Sydney more awesome.
See you at 6.30 pm for a 7 pm start.
THE PITCHES include awesome ideas to:
connect teenagers with the elderly in Sydney's aged care facilities
show the awesomeness of people with disabilities in Sydney
connect Sydney by tackling taboo topics together
bring together families from a disadvantaged western Sydney school over food
spin hope into people's lives through hoop dancing
HUGE THANKS to these excellent Sydney businesses for helping us make Sydney more awesome with food, wine and space for our party:
BlueChilli - they call themselves Australia's largest startup accelerator for founders, and we reckon they're the loveliest. Plus their office is great for events (you'll see).
Camperdown Cellars - The friendly, dog-loving wine merchants that Sydney's inner suburbs rely on.
Kooks Wines - a social winery supporting great causes through excellent wine. Every drop they sell helps them support other people with a burning mission to fulfil for the people around them.
Two Good Co - We once gave Two Good's founder, Rob, a thousand dollars. So we're a big fan. You eat one serve, they give another one to domestic violence refuges and people sleeping rough.
Young Henrys - Newtown-based beers, ciders and more with a huge focus on supporting the surrounding suburbs they call home.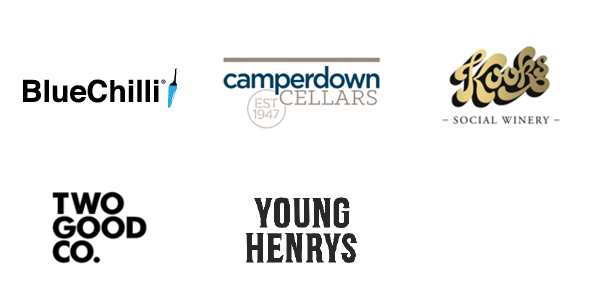 ACCESSIBILITY
Many of the applications we've received over the years have been from people and groups with disabilities and special needs. We hope they, and everyone, can feel welcome and able to join us at our event.
Wheels: There's a wheelchair lift from street level to Level 1 at BlueChilli. There's a wheelchair-accessible toilet on Level 3, accessible via lift. (Sadly, the toilets on Level 1 are tiny.) There's a non-wheelchair-suitable drop-off area out the front of BlueChilli, but there's a wheelchair-suitable drop-off area 50m away on Mullins St, where you'll find it's level from street to footpath.
Sensory: Our event will use amplified music and voice for approx 120 minutes. There will be between 80-120 people in an office with high ceilings. There will be a screen but no variable/specialist lighting. There are some, but limited, quiet spaces on level near the event space if you need a quiet moment.
Other needs: Please let us know if we can do anything to make it easier for you to be present - we'd like for everyone to feel able to join us. Please contact me, Doug, via sydney@awesomefoundation.org or call/text me on 0425 865 851 to chat about the event if needed.