Description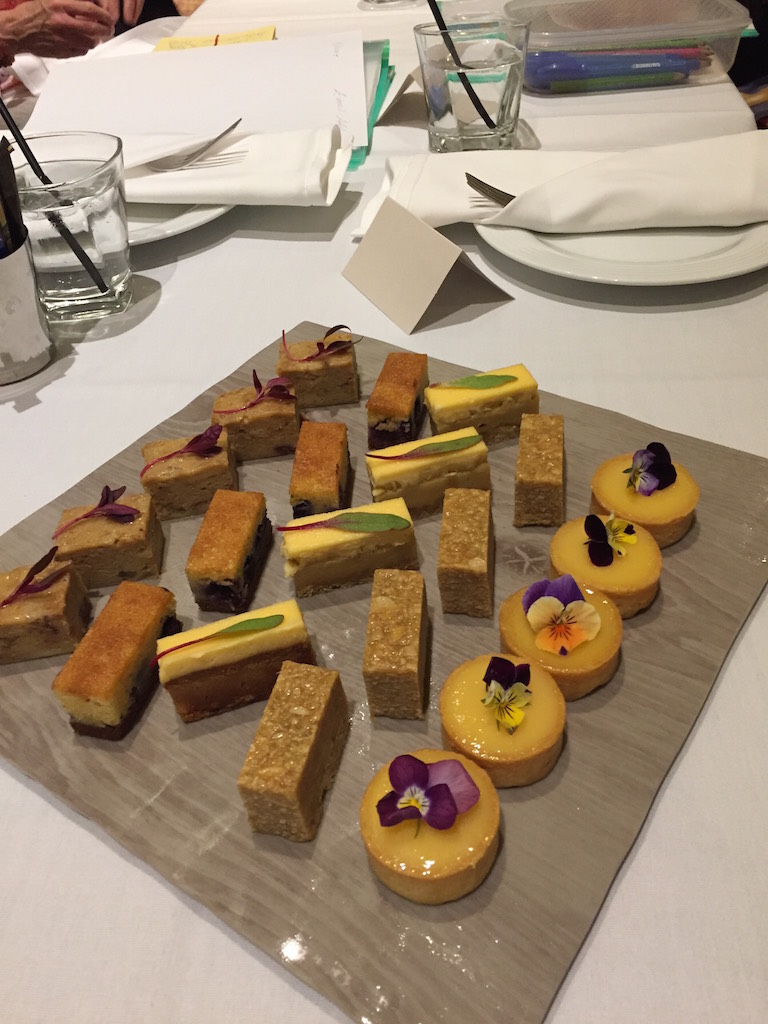 EVENT SOLD OUT!!! Please join us for "Write From The Heart" with Karen Bowler in August.
Have you ever been thinking about something and the person next to you has said it (or vice versa)?
Have you ever felt either the strong emotions or the energy of the person that you are with?
Have you ever received a message in your head (that came out of nowhere) but you know within your bones that it was for you and it was important?
If you're feeling drawn to learning more about spirituality, intuition and psychic abilities – then this Tea Talk is for you.
Ladies come and spend a Sunday afternoon at the five-star Raddison Blu Hotel in Sydney's CBD (known for its contemporary style and lavish afternoon teas) as you listen to our special guest speaker, Liesl Frank, a Psychic Kinesiologist.
Liesl will explain how we are all born with a "sixth sense" but aren't encouraged to use it. Our psychic abilities lie dormant until we receive an intuitive awakening.
Liesl will explain how you can trigger your intuitive abilities to fully open so you can discover your unique psychic abilities.
You will learn there are many different ways your psychic abilities can manifest, and how to strengthen your own unique talents.
You will also learn how you can tune into your own Energetic Support Team, which may consist of Ascended Masters, Guides, Angels, and/or Galactic Beings.
About this Tea Talk
Liesl will share with you her journey of awakening her psychic abilities and why she knows (not just believes) that we are all naturally psychic. Also how important it is to trust in the unfolding of this divine process so you can tap into your own true nature to discover your truth.
In this Tea Talk Liesl will cover the following:
Why we have forgotten that we are all naturally psychic

The Akashic Field and how she sees it come into play every day on her clinic with her clients

The Four Clairs (

Clairvoyance, Clairaudience, Clairsentience and Claircognizance)

Your Energetic Support Team and how they can help you

Exercises to start awakening your Psychic abilities

An Energetic Healing to kick start your journey of awakening
This Tea Talk, Awaken Your Psychic Abilities, is for you if:
You are open to awakening your psychic abilities

You are open to the concept that there is more to life than you are currently aware of

You are open to acknowledging that past lives exist and that you've had them

You are open to acknowledging that Angels, Ascended Masters, Gods and Goddesses exist (not just the Christian ones) and you want to know more

You want to find ways to help you realign to your Life Purpose
What makes this presentation different?
During the 90-minute talk, Liesl will open your eyes to aspects of this reality that you might not have realised existed. She will share with you what she has learned on her "Journey of Awakening and Remembering".
Liesl will help you to remember that you are psychic too. This may not happen straight away, but if you are truly dedicated to the practises she will be teaching, then you will be on the spiritual path to realizing your unique psychic gifts.
Plus each attendee will receive a workbook that will include:-
A quiz to help identify which of the Clairs you are strongest in

A process that will help you to start growing your Psychic Abilities

Ways to connect in with your Energetic Support Team

A "Connecting with your Energetic Support Team" healing

A "Wrap you up in Love" process

Access to other healings that Liesl has channelled including ones on Joy, Prosperity and Manifesting
Your ticket price includes a scrumptious afternoon tea of delicious cakes, hot beverages (specify if prefer the Vegan (meat, gluten free & dairy free) option to info@lifebalancecoach.com.au.
Women's Only Event

EARLY BIRD SPECIAL $47 per ticket (25% saving) until 27th February before the FULL TICKET $65.00
Nearest Transport: 10 min walk from Martin Place or Wynyard Train Station.
Nearest parking station: 2 Chifley Square Wilson Parking
PROGRAM
2.00pm Seating & Beverage orders
2.15pm Welcome & Introductions
2.30pm Liesl Frank's 90 minute presentation - Awaken Your Psychic Abilities
3.45pm Q&A
4.00pm Program finished - Chat & Mingle
A little more about Liesl
Liesl is beloved by the Gods and The Universe, and she has accepted her new mission for this life, which is to help as many people as possible to awaken and remember who they truly are and why they chose to come to Earth at this time.
In her Kinesiology sessions, Liesl works with clients on a soul level. She believes that our soul has a plan for us, and that by following that plan, we can bring our lives into effortless flow.
Liesl helps people recover from anxiety, self-esteem issues & heartbreak. She also helps people grow their businesses and advance in their careers.
Whilst Liesl's skills within the kinesiology sessions are focused on past events (both in this life and in past lives) that have negatively impacted her clients, she has on occasion accurately predicted future events.
Her special skills are:
Listening to her client's soul and identifying what it wants this lifetime.

Identifying and clearing what negative thought and belief patterns are preventing their soul from full expression.

Being able to tune in with Angels, Ascended Masters, Gods and Goddesses and channel healings from them

Being able to identify how many past lives they've had
Liesl has clinics in both Haberfield (Inner West) and Brookvale (Northern Beaches) http://www.lieslfrank.com.au/