Avi & Omer 10 Years Celebration

Friday, 9 October 2015 from 2:30 pm to 7:30 pm (Israel Daylight Time Israel Time)
Event Details
חברים וחברות יקרים,
מודים לכם על כוונתכם להשתתף בחגיגה שלנו.
מתנה צנועה להרמת האירוע ניתן לתת דרך אתר זה, אנא בחרו את הסכום הרצוי.

התשלום מאובטח ויכול להתבצע בכל כרטיס אשראי או דרך חשבון פייפאל. שימו לב שאין צורך בחשבון פייפאל לצורך התשלום.
* בשדה של הטלפון יש להכניס טלפון ללא קידומת מדינה
* פלטפורמה זו משמשת לרכישת כרטיסים, אך אין צורך בכרטיס לארוע


תודה רבה!
אבי ועומר

החגיגה של אבי ועומר  l  כולי עלמא בר, ת"א   l  יום שישי 10.09.15 ,  l  14:30-19:30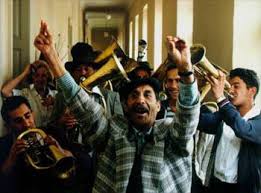 Dear Friends,
We would love to see you in our party.
This is not a wedding, so no need for checks.

To chip in for our celebration, please choose one of the payment option.

This payment is secured and can be done with any credit card or Paypal account.
* Please note that phone number should be entered without the country code.
TODA RABA!
Avi & Omer
Avi & Omer 10 Years Celebration 
Kuli-Alma Bar, Tel-Aviv l Friday, October 9th l 14:30-19:30
When & Where

KULI ALMA
10 Mikveh Israel Street
Tel Aviv-Yafo
Israel

Friday, 9 October 2015 from 2:30 pm to 7:30 pm (Israel Daylight Time Israel Time)
Add to my calendar