Description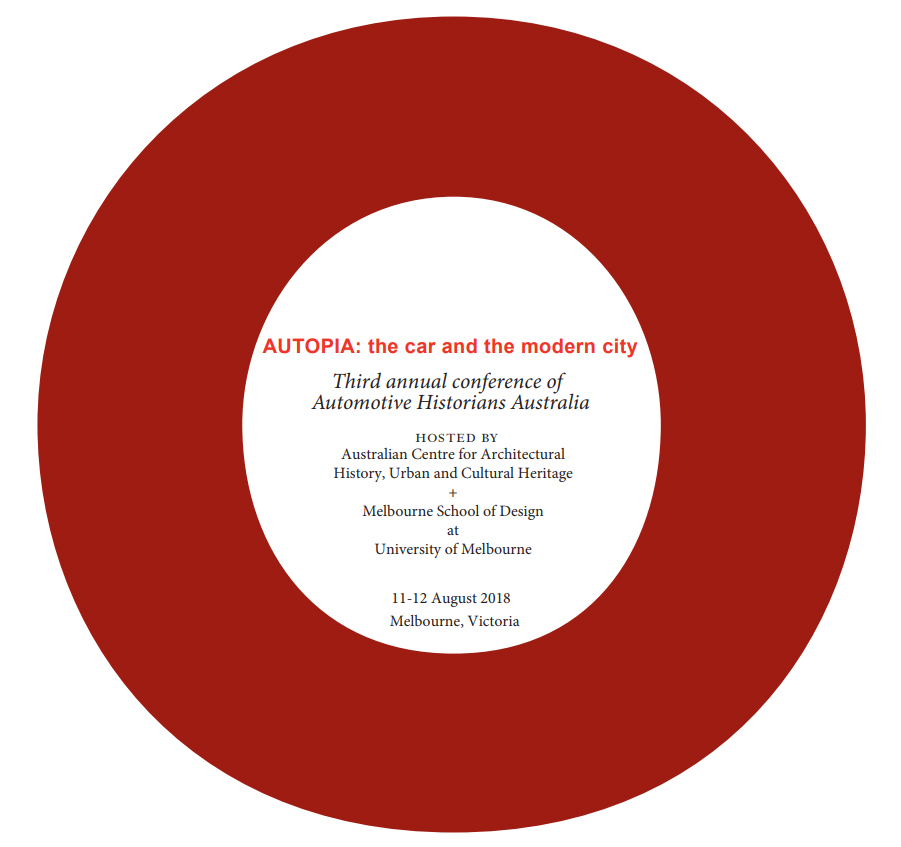 Following on from the highly successful 2017 conference, Our Automotive Heritage, get ready for the 3rd annual conference of Automotive Historians Australia (AHA) this August! With its combination of academic, enthusiast and social gatherings centring around Melbourne, this is one event not to be missed.
Best of all, AHA members and students qualify for a range of discounts to gain access to this exciting conference. Existing AHA members who pay to attend a day or the full conference program (2 day tickets) will be renewed up until the end of the 2019 financial year. If you're not a member and you want to join AHA prior to the conference to qualify for these discounts, click below and follow the prompts prior to purchasing your conference tickets on this site. Discount codes will be emailed in your membership confirmation.
Hosted by the Australian Centre for Architectural History, Urban and Cultural Heritage, and Melbourne School of Design at the University of Melbourne the exciting conference program includes: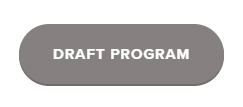 ---
RACV Harley Tarrant Cocktail Party: RACV City Club in Melbourne, night of the 10th August
Third Ron Tauranac Lecture: Historian Graeme Davison, author of Car Wars, 11th August
Conference dinner
Conference paper sessions, enthusiast presentations, and AHA Annual General Meeting: University of Melbourne, 11th to 12th August
---
2017 was a significant year for motor vehicle manufacture in Australia with the closure of the last Holden Plant at Elizabeth. As a retrospective of the legacy of the local manufacturing industry, the third annual conference of Automotive Historians Australia considers the impact of the automobile on all aspects of urban life. While some historians point to the erosion of the public sphere by private convenience of the automobile, they have nevertheless been one of the most potent objects of everyday Australian life and a pervasive symbol of our modern experience. Therefore the theme of the 2018 Automotive Historians Australia Conference is: AUTOPIA: the car and the modern city.

We look forward to a range of exciting papers from local and international speakers, reflecting on the past, and projecting what the future for automotive may hold. Download the call for papers below.

Important update: Paper acceptances will be sent to authors by June 18th; papers are due for refereeing September 3rd; referees comments will be back to authors September 17th; with final papers due October 1st.
An exciting centrepiece of these sessions is the second Ron Tauranac Lecture, to be delivered by historian and author Graeme Davison.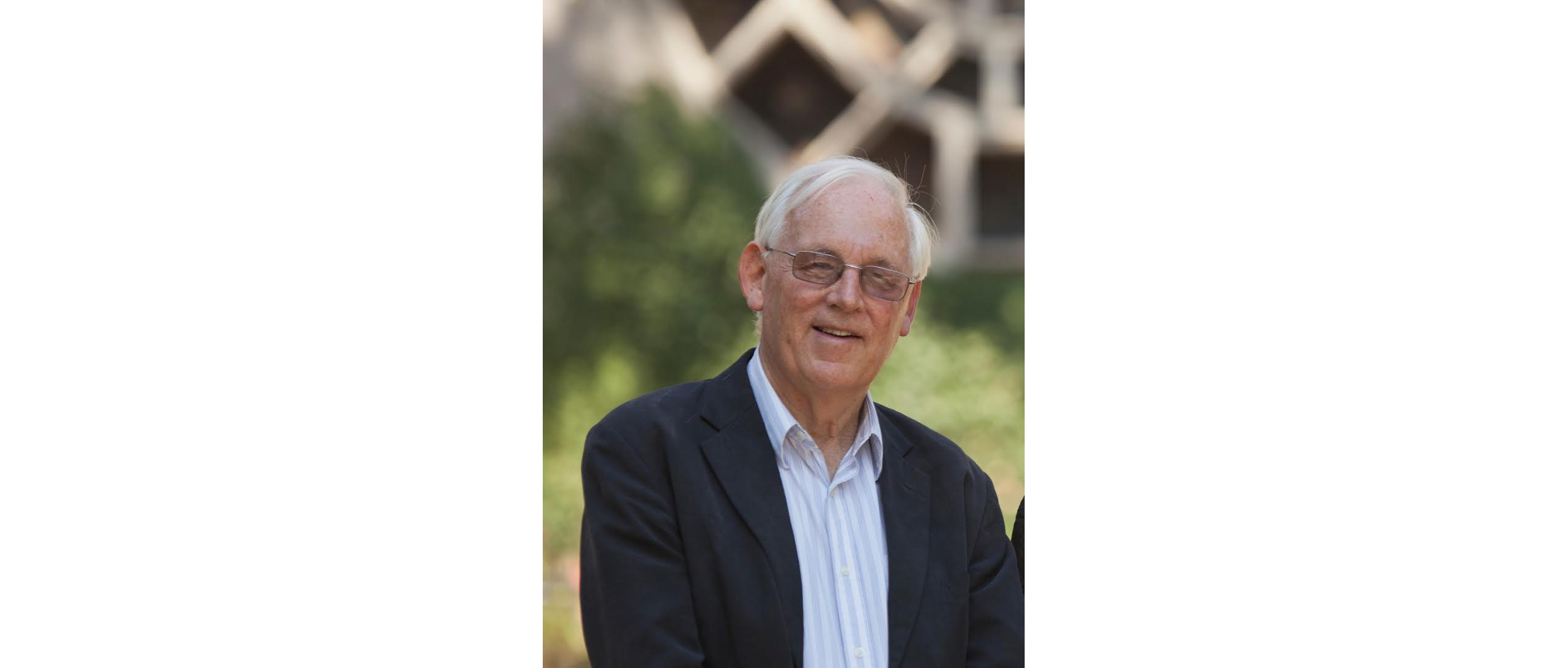 Graeme Davison is Emeritus Professor of History at Monash University. He has taught at Melbourne and Monash Universities and held visiting appointments at Harvard, Edinburgh, ANU, Tübingen and King's College London. He has written widely on Australian urban and cultural history and has been active as an advisor and commentator on heritage, museums and urban policy. His books include The Rise and Fall of Marvellous Melbourne (1978 and 2004), Car Wars: How the Car Won Our Hearts and Conquered our Cities (2004) and City Dreamers: The Urban Imagination in Australia (2016). He was a member of the expert working group overseeing the recent ACOLA report on Sustainable Urban Transport. He is a Fellow of the Australian Academies of Humanities and Social Sciences and an Officer in the Order of Australia.

Come and rub shoulders with academic and automotive industry insiders at the RACV Harley Tarrant Cocktail Party: RACV City Club in Melbourne on the conference opening drinks, or the conference dinner the following evening.
These special events are separate bookings to conference tickets, and limited spaces are available so get in early!!
Get your membership and conference tickets today!!
---
Accommodation suggestions for Melbourne TBA:
---
The fine print:
The full conference program will be hosted on the AHA website here, closer to the conference.
Paying ticket holders will have access to catered breaks in paper sessions, and lunch, on the days for which they have registered.
Existing AHA members who pay to attend a day or the full conference program (2 day tickets) will be renewed up until the end of the financial year 2019, effectively a discount of $50 this year.
Students who are currently enrolled qualify to attend the conference paper sessions (2 day tickets), for FREE. Pick the student option, and you will need to provide student ID on registration on the first day you attend.
New AHA members qualify for a conference discount of AU$60 (to cover membership and joining fees) off the full conference program (2 day tickets), or one day ticket, on purchasing tickets with the respective discount codes.
To join AHA prior to the conference, visit our member's portal prior to purchasing your conference tickets. Conference discount code details will be emailed to you in your membership confirmation email.
New AHA members can apply their discounts using a code on purchasing tickets at the checkout. For new members who have not received their discount code details, email us (info@autohistoriansaustralia.org).
How do you apply the code?
Step 1.
Click 'get tickets' on the Eventbrite event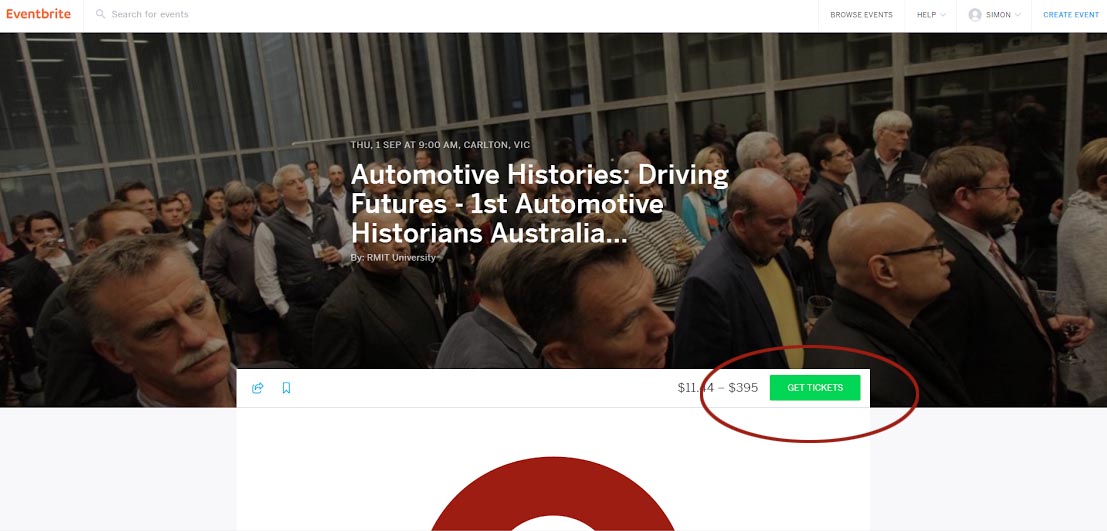 Step 2.
Click 'enter promotional code' at the top of the pop up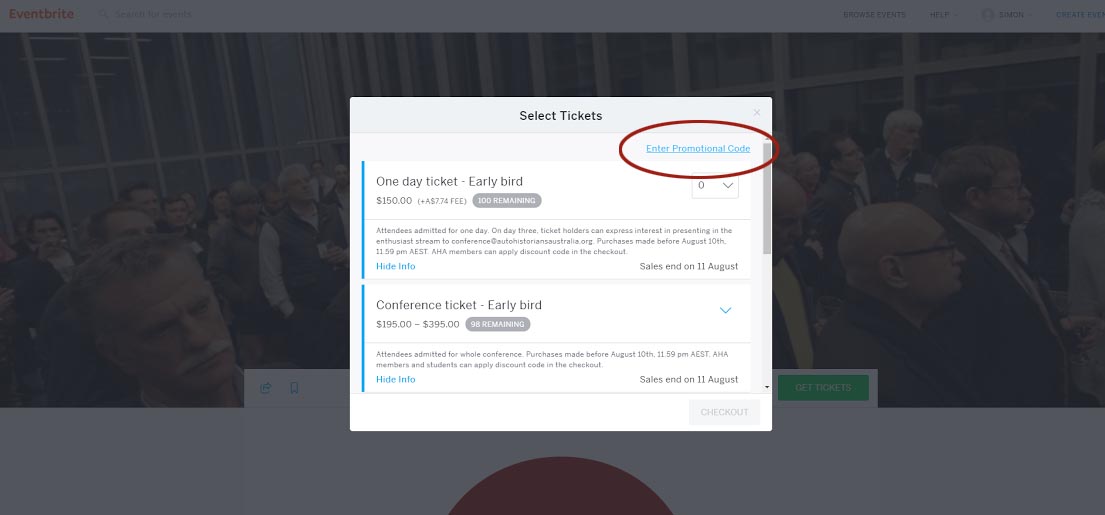 Step 3.
Enter the code, and click 'apply'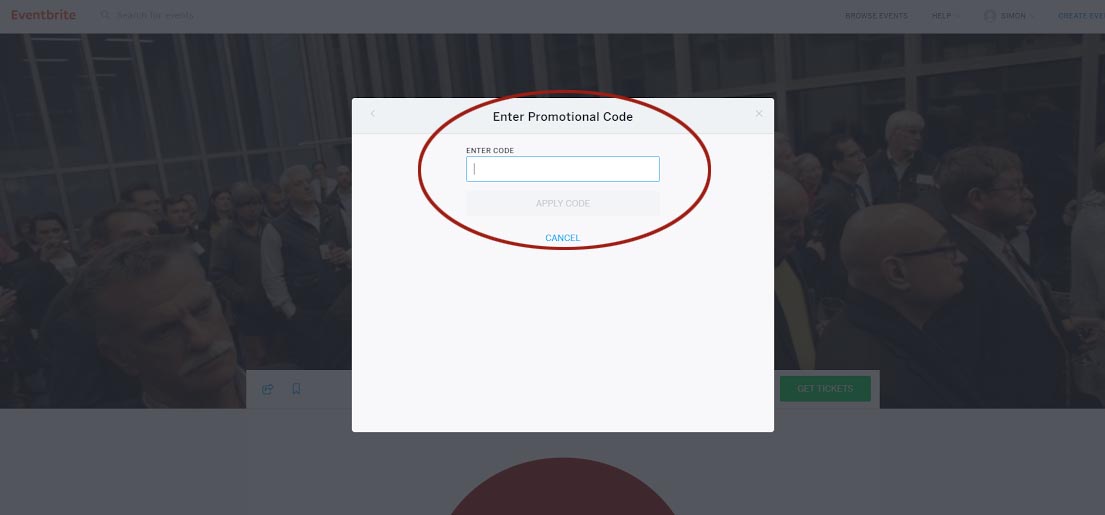 Step 4.
You're good to go!
---
Conference conveners:
Gareth Wilson and Helen Stitt of University of Melbourne
Any other conference queries can be sent to the conveners (conference@autohistoriansaustralia.org)

AHA Inc. reserves the right to refuse and refund registration to 'AUTOPIA: the car and the modern city - 3rd Automotive Historians Australia Conference' at any time.
Banner image: Herald Sun Image Library 1957: Shoppers in Bourke St