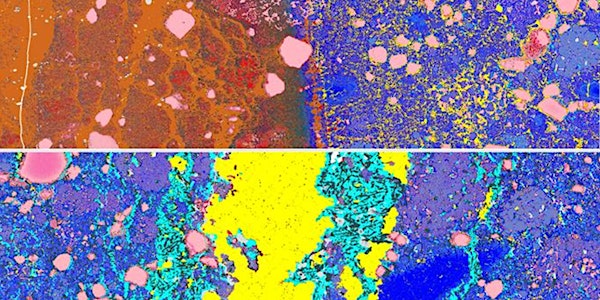 Automated Mineralogy User's Group 2022
Location
The University of Adelaide
North Terrace
Adelaide, SA 5005
Australia
Let's get together and build the mineralogy network to understand where we came from, what we are doing, and where we are all going.
About this event
2022-06-07 UPDATE: Registrations are now closed as we have reached capacity for the venue. If you would still like to attend, please contact me at thomas.payten@adelaide.edu.au for access to virtual viewing or recordings. If there is sufficient demand, I can see if there are larger venues available.
There hasn't been a user group meeting for Automated Mineralogy in some time. This year, on July 7th and 8th, we will have a two-day informal meeting. This event will be held at the University of Adelaide, with the support of AXT/TIMA, Bruker/Hitachi/NewSpec, ThermoFisher, Nanospec/Oxford Instruments, and NExUS.
There are two ticket options - if you want to give a 15 minute presentation to update the crowd on something exciting that you've been doing, please select the ticket option "Attending and wants to share". If you just want to be part of the community, please select the "Attending but no presentation" ticket.
This will be an in-person event unless there are unforeseen restrictions.
The user group has been planned around four broad 'themes': user networking, user-vendor feedback, growing the automated mineralogy market, and thinking big thoughts about the future.