Description
Program Schedule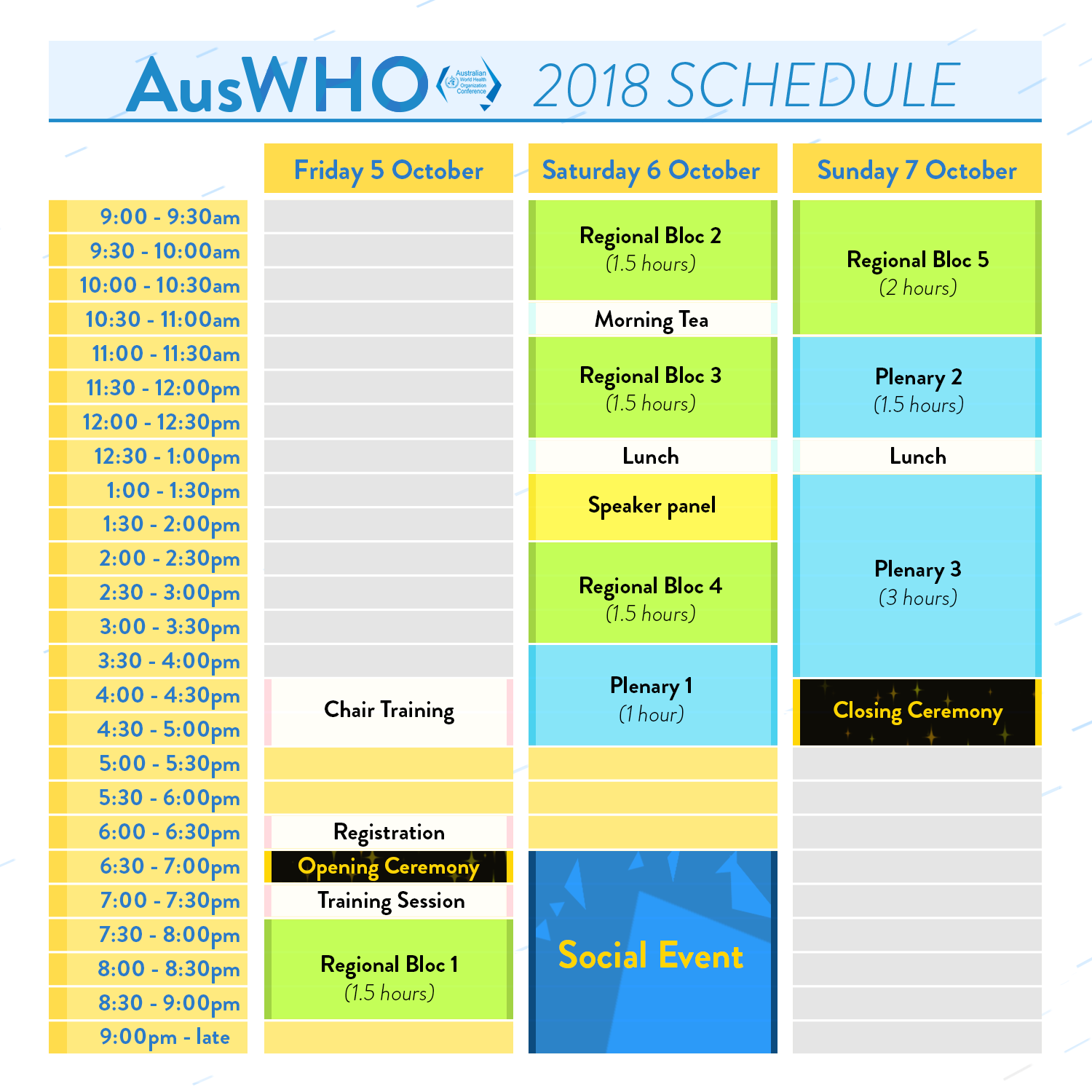 Description
Now in its fifth year, AusWHO 2018 promises to be the largest and most exciting conference yet!
The Australian World Health Organisation (AusWHO) conference is a three-day simulation of the World Health Organisation (WHO) Assembly where students and other budding health enthusiasts play the role of UN member states, pharmaceutical and industry companies, non-governmental organisations or experts. AusWHO aims to encourage debate and education around an important global health topic over one weekend. You will work towards solving problems via international agreement and the development of resolutions. It is an opportunity for students of all backgrounds to learn about the practice of global health from an international perspective, in a hands-on, social and enjoyable way.
The simulation will require you to learn about a topic from the perspective of a country, company, NGO, or expert, and then advocate for that position in discussion with your peers. Debate and negotiation will occur first in smaller regional blocks (Africa, Americas, Asia-Pacific, Europe, Middle East) before being discussed with all participants in plenary sessions. The outcome of the weekend will be several WHO resolutions on the topic, written collaboratively by country delegates and approved by pharmaceutical and NGO delegates, with experts and press delegates analysing the outcome of debates.
This year's topic is: Mental Health - Beyond the Stigma

Apart from the debate itself, the conference will also feature a social night, lunch and teas provided over the weekend, and guest speakers! With so much on offer, there's bound to be something for everyone - don't miss out!

What are you waiting for?