The 2021 Warrane Lecture will be delivered by General the Honourable Sir Peter Cosgrove AK AC (Mil) CVO MC (Retd)
About this event
Australia's Emerging Leadership Role in the Evolving World Order
The Warrane Lecture is an annual public lecture delivered by an eminent person from public life or academia. Its aim is to contribute to the understanding of important issues and current challenges facing society, in line with the overall aims of Warrane College.
The speaker:
Sir Peter Cosgrove graduated in 1968 from the Royal Military College, Duntroon. He fought in Vietnam, commanding a rifle platoon, and received the Military Cross in 1971.
He served in the UK and India, and in 1999 he was Commander of INTERFET, overseeing East Timor's transition to independence. He was then promoted to Companion in the Military Division of the Order of Australia (AC). He was appointed Chief of Army in 2000, and as General, he was Chief of the Defence Force from 2002-2005, when he retired.
He has served on many boards, chaired the Council of the Australian War Memorial, and was Chancellor of the Australian Catholic University from 2010 until early 2014.
In 2014 he was sworn in as Governor-General and became a Knight in the Order of Australia.
---
***Please Note***
Due to the NSW Covid-19 restrictions, we are planning accordingly. We hope we will be able to hold this event on 25 August. However if Sydney is still in lockdown at that time, we have earmarked Wednesday 20 October as a back-up date. Please RSVP and we will provide updates.
Admission free: RSVP essential by Friday, August 20th.
YouTube Live-Stream link will be sent out to attendees on the day of the Lecture.
Details of previous Warrane Lectures are available on our website.
More information: info@warrane.unsw.edu.au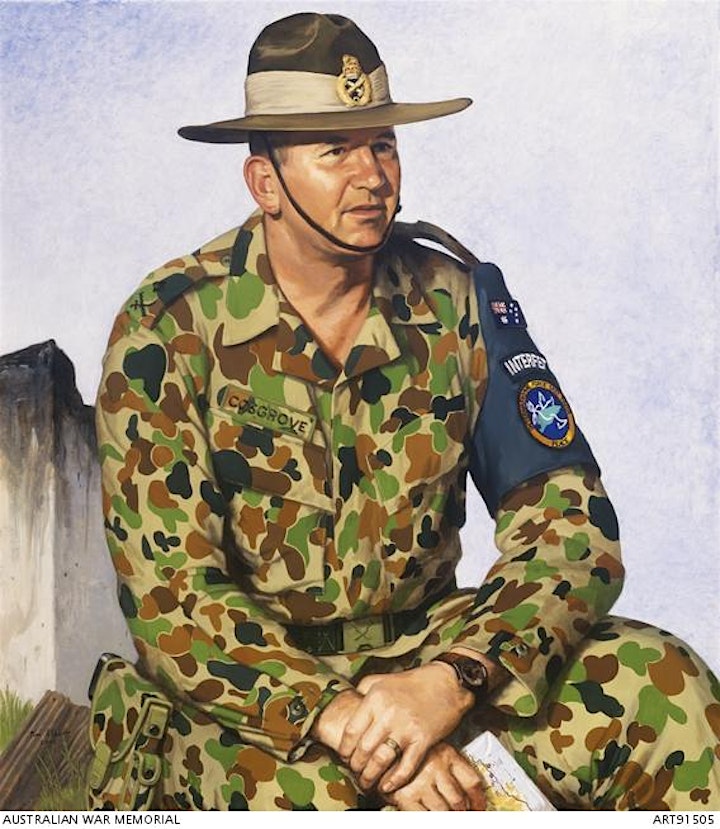 Organiser of Australia's Emerging Leadership Role - The Warrane Lecture 2021
Warrane College is an independent residential college for men affiliated with UNSW Sydney.
Since 1970, Warrane has been a home away from home for thousands of young men studying at university. In the tradition of Oxbridge colleges, Warrane supports the pursuit of academic excellence and all-round development within a community of university students, teachers and researchers.
The home-like environment of the College encourages scholarship, friendship and the development of character. Warrane promotes a wholesome atmosphere that is compatible with the development of good habits.
Twenty-five residents, including two residential tutors, make up each residential unit of the College. Each student belongs to a community which is small enough to be personal yet large enough to offer cultural diversity and an extensive network of friendship and academic support.
Each year more than forty guests from academia, politics, the professions, business and sport address the residents. This fosters the professional and personal aspirations of the residents through contact with people of high professional standing.
The College promotes a large range of academic, cultural, social, spiritual and sporting activities as well as community projects to give each resident an opportunity for personal growth.
Warrane College is a project of Education Development Association, a not-for-profit company and a registered charity. The spiritual care of the College has been entrusted to Opus Dei, an institution of the Catholic Church.
For more information visit warrane.unsw.edu.au