Description
Alumni & Friends of Monash Law
Exclusively for our valued Alumni and friends, this Masterclass is an exciting opportunity to take part in a select Law Masters elective for professional development.
CLASS DATES: 17, 18, 21, 22 August 2017, 9.00am - 4.30pm
Dual Delivery Mode
This is a dual delivery mode program, meaning attendees from the Alumni & Friends Program and Law Masters students share the classroom experience. Alumni & Friends attendees are not enrolled as students and do not complete unit assessment for credit.
Overview
There are hundreds of Australian citizens detained overseas for a variety of reasons including foreign criminal proceedings, child abduction or victims of kidnappings. Explore the legal underpinnings, consular protections and avenues of legal redress in these sometimes-murky situations. Whether an Australian's nightmare begins with an extradition request from another country or being lured overseas to act as a drug mule, there can be serious consequences including the death penalty. When one's child has been taken to another country or a loved one has been kidnapped, what can be done within the law and the consequences of stepping outside the law is not always clear. Most believe that Australia will come to the rescue and protect its citizens. Yet, the consular services provided in many cases may not meet with the public's expectations.
Outcomes
On completion you will be able to:
Apply knowledge and understanding of recent developments in relation to a range of legal circumstances including extradition proceedings, foreign criminal proceedings, international child custody disputes and kidnappings that result in the detention of Australian citizens within Australia and abroad as they arise in a legal dispute with creativity and initiative to new situations in professional practice and/or for further learning;

Investigate, analyse and synthesise complex information, problems, concepts and theories in relation to relevant jurisprudence from comparable domestic legal system such as the United States, Canada, New Zealand and the UK to apply in the Australian context.

Conduct research in the operation of relevant law in a practical setting based on knowledge of appropriate research principles and methods.

Use cognitive, technical and creative skills to generate and evaluate at an abstract level complex ideas and concepts relevant to a range of different legal issues address within the unit.
Who should attend:
This course is appropriate for any professionals who wish to advance their knowledge in this area.
24 CPD units
Please check with your CPD scheme to confirm how many units you can accrue.
---
Presenter: Lt Colonel (Ret) Dan Mori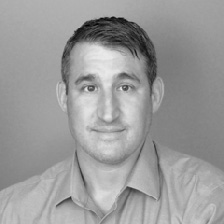 Dan Mori is a Social Justice consultant with the plaintiff law firm Shine Lawyers and was previously a Senior Military Judge with the United States Marine Corps.
Dan commenced as an US military legal officer in 1995 and then spent over seven years as a military trial lawyer in various postings. He volunteered to represent Guantánamo Bay detainees and was appointed military defence lawyer for Australian citizen David Hicks in 2003. He was responsible for the defence of David Hicks until the conclusion of proceedings in 2007.
---
More Information
Nina Massara
P: +613 9903 8528
Single Unit Study
Please visit the Monash Postgraduate Law website if you wish to enrol in this class as a single unit enrolment for university credit or award. (Eligibility criteria apply.)