Description
A conversation about young adults ministry//
In 2012, the term "young adults" has almost developed the broad definition of including almost anybody who has left school, is under the age of forty, and has not had children. This demographic might include university students, young workers or people seeking employment, or the growing sector known as "double income no kids," and is the least represented demographic in the Western church. They are sometimes unfairly criticised by church leaders as impossible to please and non-committal.
Many senior pastors still believe they need to have a flagship youth ministry for their church to be "successful" but overlook the gaping hole of an age group in their church that is young adults. In contrast, there is a growing demographic of younger church planters who dream of having their own young adult church full of beautiful hipsters, where the music is edgy, the preaching is dazzling, and the children are nowhere to be seen. And there is no doubt that young adults, if they are on board, can be a powerful army of ministers for a church: they have time, they think differently, and they love to push the boundaries.
Young adults ministry is complex. There are practically no experts. How do you, for example, best reach the growing asian student population in Australia? What's the difference between young adults in the east and west of your city? We've read a lot of analysis of Gen Y, but how do you apply this into a workable ministry? How do you actually encourage evangelism amongst people who are embarrassed to admit that they are Christian to their friends at uni? How do you make worship services and small groups engaging for people who get bored so easily? How can you have a young adults ministry that is thriving, where people are excited about Jesus and inviting their friends? How do you get the campus ministries and church to work together? What do you do about the fact that so many young adults seem to exist in parallel gospel universes where they, on the one hand, can be so passionate about the Christian gospel that they go on mission trips and lead the youth group, and on the other hand, live such a deeply secular lifestyle with regards to relationships, purpose, and identity that it's as if the Bible is meaningless to them?
This conference seeks to begin a conversation about these issues. Amongst all these questions and tensions, God is at work, and there are examples of great stories of faith and ministry amongst this demographic. We hope that this conference can inspire you towards developing and growing your young adults ministry. A group of speakers who have been grappling with young adult ministry for a long time are coming together to present their thoughts.
The conference will be run like a symposium, where the speakers will seek to generate a dialogue amongst the delegates.
ABOUT THE SPEAKERS//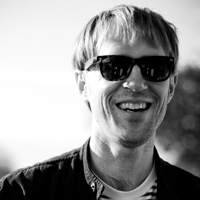 MARK SAYERS//
Mark Sayers is a writer and speaker, who is highly sought out for his insights into faith, contemporary culture and the future of the Church in the West. For eighteen years Mark has been involved in innovative mission and ministry. Mark is the Senior Leader of Red, a Church focussing on the young adult demographic.

Mark is the author of The Trouble With Paris: Following Jesus in a World of Plastic Promises (Thomas Nelson 2008), The Vertical Self: How Biblical Faith Can Help Us Discover Who We Are In An Age of Self Obsession (Thomas Nelson 2010) and The Road Trip that Changed the World: The Unlikely Theory that will Change How You View Culture, the Church, and, Most Importantly, Yourself (Moody 2012).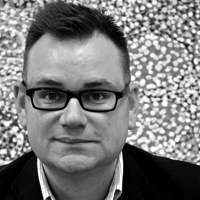 TIM HEIN//
Tim is a Minister, Speaker & Lecturer. He is currently Director of Discipleship & Christian Education at Uniting College for Leadership & Theology, and occasionally consults with non-profit organisations through Capacity Builders. He has just completed a four-year stint planting CitySoul, a new missional church in the CBD of Adelaide, where he still belongs with his wife Priscilla and their daughters Claudia and Zoe. He is an ordained Minister of the Word in the Uniting Church and has a particular interest in missional thinking and the process of Christian discipleship & spiritual formation.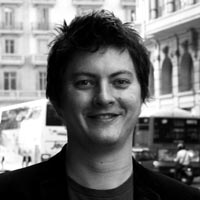 PETER CAROLANE//
Peter Carolane is an Anglican minister, musician and freelance academic. He has ministered for 12 years at St Hilary's, with eight years as the leader of the youth and young adults ministry, and in 2011 planted a new congregation in North Balwyn. In 2002, Peter became the founding director of Mustard Schools Ministry, which now works in over thirty schools in Melbourne. His PhD research was in Aboriginal mission history in Australia, and he has published in this field. Since 2010, Peter has been the Victorian State Coordinator with Arrow Leadership Australia. Peter has a passion for young adults ministry, and works to understand how to engage the least represented age demographic in the western church. He is a trained classical musician, but now plays in bands, and has recorded on over fifteen albums: his most recent release (2012) was with The Anti-Fall Movement, Away My Needless Fears. Peter is married to Jo and has an eighteen-month-old son, Leo.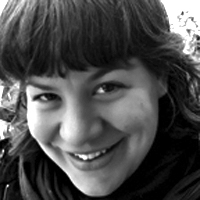 ERICA HAMENCE//
Erica Hamence is the Young Adults Ministry Director at St. Hilary's. Prior to this she worked on campus at Melbourne University with Christian Union for 3 years, primarily with Arts students, helping them to engage with a largely antagonistic and secular student body. She loves talking to people about Jesus, and has a particular passion for training up young adults to do the same. One day, Erica hopes to do this in student ministry in Central or South America, where the food is amazing and the people love hugs.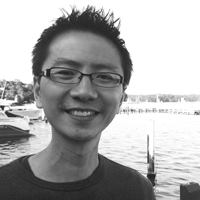 CHEE SENG FAH//
Chee Seng Fah has worshipping for over 20 years at Clayton Church of Christ and on staff for the past 4 years in full time pastoral ministry. He and his wife Wei Lyn were born in Malaysia and migrated to Australia at a young age. Prior to working in pastoral ministry Chee was a dentist. He currently leads the youth/young adults and the EQUIP discipleship school at Clayton Church of Christ.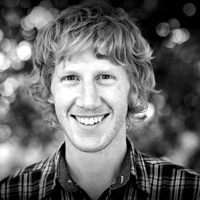 KIM BEALES//
He was the young adults pastor at St Hilary's in Kew for four and half years, and recently spent a year in the Kimberley working with indigenous Australians. He has specialised in young adults ministry and currently works as a church planter in Sunbury, developing church communities for youth and young adults and for families with young children. Kim is also a songwriter and in 2012 released a 60s influenced indie album called "Tambourine Sky". He is father of Amelie and husband to Kate and loves reading, movies, and getting on a sports field when he gets the opportunity. He is also studying an MA in theology and ethics.
CONFERENCE PROGRAM//
MONDAY 10 SEPTEMBER//

10:00 Welcome and Introduction Peter Carolane
10:30 Mark Sayers - Young Adults Culture (Part 1a)
11:30 Coffee Break
11:50 Mark Sayers - Young Adults Culture (Part 1b)
1:00 Lunch
1:45 Peter Carolane - Leading and growing a young adults ministry (part 1) - getting young adults to love their church
2:40 Kim Beales - Shifting cultures and ministry approaches from the Eastern to the Western suburbs
3:10 Coffee Break
3:25 The Game of Life (video)
3:40 Mark Sayers - Young Adults Culture (part 2)
5:00 Finish
10:00
Tim Hein
- Lessons learned from planting a young adult church
11:30 Coffee Break
11:45 Chee Seng Fah - Ministering to asian young adults
12:30 Erica Hamence - Evangelism to young adults
1:00 Lunch
1:45 Erica Hamence - Evangelism with young adults
2:30 Peter Carolane - Leading and growing a young adults ministry (part 2a) - helping young adults become lifelong disciples
3:15 Coffee Break
3:30 Kim Beales - Young adults and Dietrich Bonhoeffer's 'Life Together.

4:00 Peter Carolane - Leading and growing a young adults ministry (part 2b) - leading young adults to become lifelong disciples

4:45 Wrap up Peter Carolane

5:00 Finish
CONFERENCE COST//
Every conference delegate will receive a copy of Mark Sayers' book "The Road Trip that Changed the World: The Unlikely Theory that will Change How You View Culture, the Church, and, Most Importantly, Yourself"
Morning and afternoon tea will be provided and if you would prefer lunch to be provided for you, there is an additional 'lunch option' which you can purchase.
ENQUIRIES//
If you have any enquiries about the conference, please contact
Peter Carolane by emailing peterc@sthils.com