Description
The Australian Women's History Network (AWHN) will hold its annual national symposium at the University of Western Australia on 2 October 2019. This is the first time in the AWHN's 32-year history that the symposium will be held in Perth.
The Female Frame: Biopolitics and Wellbeing in Australian and Global Perspective will explore how the female frame can be a function, source, and signifier of change and growth.
This day-long event will be an intellectually stimulating opportunity for creative research, and a platform for future collaboration.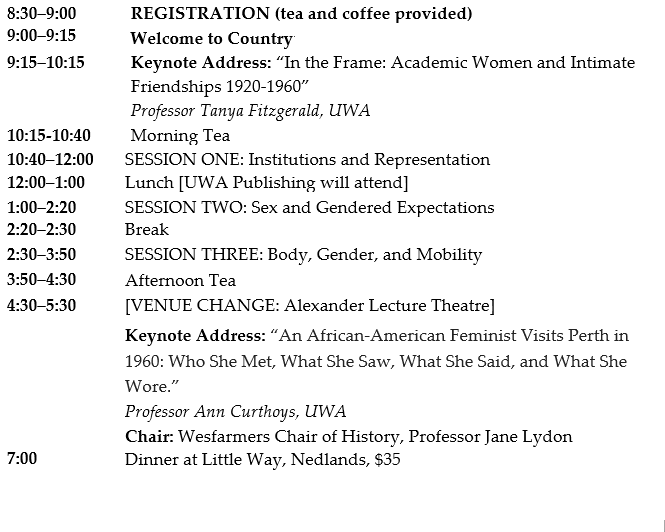 For more details please visit AWHN website at http://www.auswhn.org.au, or contact us at auswhn@gmail.com.
All registration rates include full day admission to the symposium, welcome pack, lunch and refreshments, but catering cannot be guaranteed for bookings received after 25 September 2019.