Description
Alumni & Friends of Monash Law



Exclusively for our valued Alumni and their friends, this is an exciting opportunity to take part in this select Masters elective for professional development without the onerous requirements of a full student enrolment.
Ever wanted to learn more about our legal system and how it works? Get a taste of what doing a Masters of Law is like.
CLASS DATES: 12, 13, 14, 19, 20, 21 July (Revision), 9.30am - 4.30pm & 9.30am -12.30pm on 21 July
Dual Delivery Mode
This is a dual delivery mode, meaning attendees from the Alumni & Friends Program and Law Masters students share the classroom experience. Alumni & Friends attendees are not enrolled as students and do not complete unit assessment for credit.

Overview
The class covers Australian legal and political institutions (including the institutions of government and the constitutional framework), sources of law in Australia (including the historical origins of our legal system, common law and equity, legislation and delegated legislation and the contemporary relationship between the courts and Parliament), legal writing (including an introduction to legal terminology, an overview of the different types of writing required in the Law School and a discussion of the criteria for assessment), case law and statutory interpretation.
Outcomes
On completion you will be able to:
apply knowledge of the rules of precedent and statutory interpretation with creativity and initiative to new situations in professional practice;

investigate, analyse and synthesise complex information in relation to legal and political institutions in Australia, sources of law in Australia, case law and its evolution and the role of judges in interpreting legislation;

conduct research based on knowledge of appropriate research principle and methods and an understanding of the requirements of good legal writing, including basic matters of style; and

use cognitive, technical and creative skills to generate and evaluate at an abstract level complex ideas and concepts relevant to the Australian legal system.
Who should attend
All professionals who want a better understanding of the Australian legal system.
24 CPD units
Please check with your CPD scheme to confirm how many units you can accrue.
---
Presenter: Assoc Professor Gaye Lansdell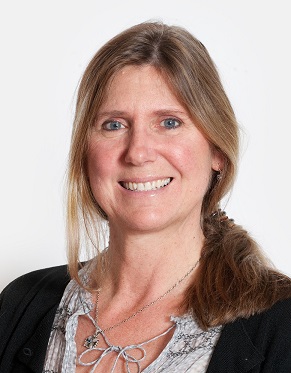 Dr Gaye Lansdell is an Associate Professor in the Faculty of Law. From 2000 - 2008 she was Convenor of the Postgraduate Diploma of Legal Practice, Skills and Ethics. Dr Lansdell has many years' experience as both a practitioner and an academic spanning a number of Australian jurisdictions and including the United Kingdom. From 1993 -1997 she was a subject co-ordinator in the skills programme at the Inns of Court School of Law in London.
Before accepting the challenge to lead the Postgraduate Diploma of Legal Practice at Monash in 2000, Dr Lansdell was the Director of the Articles Training Program in Perth, Western Australia - a practical legal training course run in conjunction with articles and compulsory for those seeking admission to practice in Western Australia. Her research expertise and publication record covers the areas of legal practice, legal education, ethics and professional reaponsibility and criminal law practice. She has been the recipient of numerous grants for research in the area of criminal law and practice and in relation to online legal education.
---
More Information
Nina Massara
P: +613 9903 8528
Single Unit Study
Please visit the Monash Postgraduate Law website if you wish to enrol in this class as a single unit enrolment for university credit or award. (Eligibility criteria apply.)