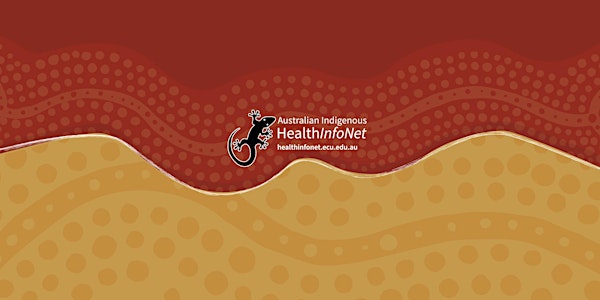 Australian Indigenous HealthInfoNet Focus Group Workshop - Mackay
Location
TBA
TBA
Mackay, QLD 4870
Australia
The Australian Indigenous HealthInfoNet is holding focus groups with health professionals and researchers across Australia.
About this event
A key element of the Australian Indigenous HealthInfoNet (HealthInfoNet) is to ensure our work is authentic and engaging knowledge development and exchange.
Consultation Focus Groups are being held seeking advice from health professionals and researchers on how they can ensure the HealthInfoNet sections of, Aboriginal and Torres Strait Islander Health Workers and Practitioners, Closing the Gap and Cultural Ways are designed to meet the health workforce needs.
We ask those attending review the sections above prior to attending the focus group, this will assist with time. There are four questions to keep in mind when reviewing these sections.
1. What information is missing that you would like to see added?
2. What information is not needed in these sections?
3. Does the information provided assist you to carry out your work tasks?
4. How could we improve these sections?
Feedback on these sections will be sought at the focus group.
Included in the focus group will be a tour of the HealthInfoNet and how you can access the wealth of resources and publications available to you.
In addition, we are seeking advice on the establishment of an Aboriginal and Torres Strait Data Consultation Network/Committee to oversee the development of our Knowledge Exchange Products, for example, the Overview of Aboriginal and Torres Strait Islander health status and specific health topic reviews. Advice will also be sought about what this Network/Committee would look like and how it would operate.
Registration is essential by Wednesday 1 June 2022.
Morning tea will be provided.
Please contact Michelle Elwell via email m.elwell@ecu.edu.au for further details.
Time: Thursday 23 June - 9:30am - 11:30am (AEST)