One of Australia's leading chamber music ensembles bring Mozart and Beethoven to Lake Macquarie.
About this event
Online bookings available until 3pm Sunday 20 June.*
Tickets can be purchased at the door (EFTPOS only). $40 concession, $50 full price.
*DISCOVER VOUCHERS for online or in person purchases can be redeemed at the door. Please bring a valid voucher (digital or printed) with you.
Doors open at 4:30pm
5:00pm Start
Boccherini String Sextet in F minor Op. 23 No. 4 G. 457
Mozart Serenade in D Major (Haffner Serenade) K. 250 selections (arr. Masi c. 1810)
5:45pm Interval
Beethoven Symphony No. 6 in F Major Op. 68 (The Pastoral) (arr. Watts c. 1810)
6:50pm Performance Concludes
A bar will be operating with a selection of beer and wine, as well as tea, coffee and snacks.
Lake Macquarie City Council is thrilled to present one of Australia's leading chamber music groups. The ensemble brings together world-class musicians who excel in both modern and period instrument performance. Well known for unearthing forgotten composers and historical chamber versions of the classics, their new program brings to to light two of the greats: Beethovens Pastoral symphony and Mozart's Haffner Serenade.
Australian Haydn Ensemble also performs a beautiful, dark and moving string sextet in F minor by Luigi Boccherini. Boccherini takes the listener on a journey full of drama, melancholy and dance - a characteristic of his music that makes it a listening pleasure.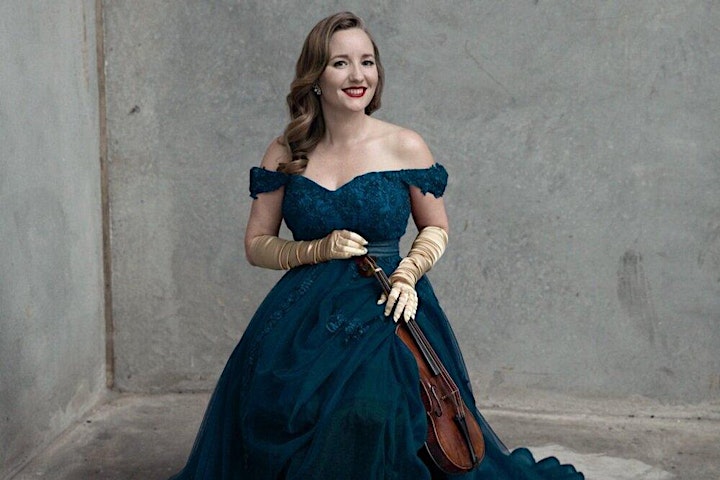 Formed in 2012, the Australian Haydn Ensemble has burst onto the Australian Music Scene with passion and energy. They have performed all over Australia and the USA and have appeared at The Melbourne Festival , Festival By the Sea , The Tyalgum Festival, The Mornington Peninsula Festival, Organs of the Ballarat Goldfield's Festival and Canowindra Festivals. The ensemble has built a reputation for its vivacious performances.
Tickets are $50 each or $40 concession (includes booking fee). Proof of concession eligibility may be requested on entry.
If still available, tickets can be purchased at the door for $50 from 4:15pm.
Book with Dine and Discover Vouchers
You can use your Discover Voucher at this venue!
Please click on "Enter Promo Code" at the top of the check out page and enter DiscoverLakeMacSingle. This will provide a $25 discount.
**Please note only one Discover Voucher can be redeemed per booking, so you will need to purchase multiple tickets to use multiple vouchers**
If you use a discover promo code please expect a call from one of our LMCC staff members within the next few days to redeem your unique Service NSW voucher over the phone.
Discover Service NSW vouchers can be used at LMCC event that take place at Warner's Bay Theatre, Rathmines Theatre and MAC until July 31st 2021
These events have to take place prior to July 31st 2021
Please note: Due to COVID requirements, all attendees must be seated and seats will be allocated based on ticket transactions. Purchase tickets for your friends if you wish to sit together, or leave a note with your booking. Unfortunately changes to seating may not be possible on the day.
For the safety and well-being of all participants safe-distancing and social gathering measures will be practiced and contact details for traceability in the future will be kept. All attendees will be reminded to follow safe physical distancing and health advice by keeping 1.5m apart, maintaining personal hygiene by regularly washing hands, and not attending if they feel unwell.
Lake Macquarie City Council will adhere to all COVID Safe practices and restrictions set by NSW Government at the time of the event.
For more information or assistance with ticketing, please contact the Lake Mac Events and Festivals Team on theatres@lakemac.nsw.gov.au or 02 4921 0412.
Australian Haydn Ensemble webpage
Organiser of Australian Haydn Ensemble - Beethoven's Pastoral