Director of Citizen Tasmania, Grace Williams, shares her initiatives, experiences and documentary film on human rights issues and challenges
About this event
Book your ticket to join in person at the Stanley Burbury Theatre or by Zoom webinar.
Australian Citizenship Day: In Conversation with Grace Williams
We are all born equal in dignity and rights.
The statement not only forms the core for the Universal Declaration of Human Rights, it is also the opening line of Citizen – a Tasmanian documentary film exploring what it means to be a citizen and the social injustices inflicted on so many. 
The work of UTAS' Bachelor of Arts and Bachelor of Laws student, Grace Williams, Citizen features 10 Tasmanians who share their human rights stories across war and conflict survival, statelessness, sexual and physical abuse, discrimination and Indigenous discrimination, genocide as well as racial vilification.
Emigrating to Tasmania from Ghana in West Africa, Grace is determined to make a difference in our community. Director of Citizen Tasmania in Hobart, Grace works to create reflective community spaces to discuss human rights issues and challenges. Through storytelling, her team builds capacity within communities to engage with human rights abuses and challenges.
Join Associate Professor, Meredith Nash, in conversation with Grace as she shares her initiatives, experiences and film on the 20th anniversary of Australian Citizenship Day. Moderated by Professor Kate Darian-Smith, Executive Dean and Pro Vice-Chancellor of the College of Arts, Law and Education
About the Speakers
Grace Williams is the Director of Citizen Tasmania and a powerful young community activist shaping grassroots capacity across Australian communities. In her final year of law and recently shortlisted as Tasmania Young Australian of the Year, Williams Founded and Directed Citizen Tasmania in 2019 to provide activists with strong advocacy and creative tools to strengthen human rights in their local communities. She has since directed films and presented internationally on the importance of engaging communities and empowering activism. Williams has been internationally recognised for her contribution to community development and was awarded Tasmanian Human Rights Youth Award in 2020.
Associate Professor Meredith Nash is a sociologist at the University of Tasmania and Senior Advisor – Inclusion, Diversity, and Equity for the Australian Antarctic Program. She is an internationally recognised expert on leadership for women in STEMM fields and building inclusive workplaces. Meredith has led numerous high impact projects focused on preventing sexual harassment in remote scientific fieldwork, designing intersectional leadership programs for women in STEMM, evaluating institutional gender equity programs, and encouraging male allyship. She is an award-winning science communicator and her research has been featured 200+ times in the global media. She plays a starring role in the 2020 documentary, The Leadership (Bunya Productions).
Professor Kate Darian-Smith is passionate about understanding the social and cultural changes that have shaped Australian peoples and places. As a leading historian of Australia, she is known for her distinctive cross-disciplinary approach, and her engagement with cultural heritage and the ways that historic events are publicly commemorated.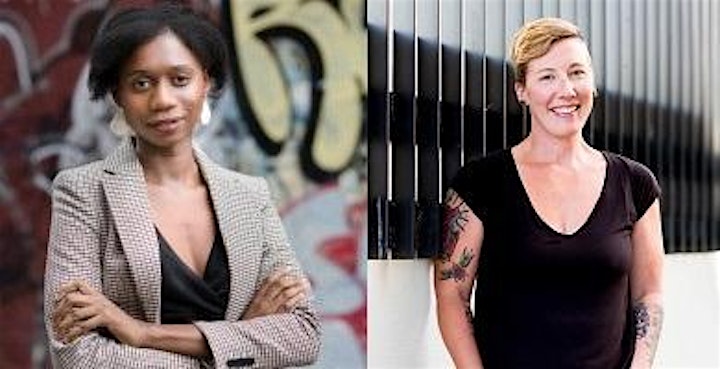 Organiser of Australian Citizenship Day: In Conversation with Grace Williams
Welcome to the University of Tasmania


Changing the world is not simple. It takes thought, time, persistence, and insight. But most of all, it takes something extraordinary. So at the University of Tasmania, we've made the pursuit of the extraordinary a never-ending commitment.
It influences everything we do. The way we teach. The way we research. The way we learn. And the way we live.

An environment made for learning

Welcome to one of the world's most spectacular natural environments. Framed by beaches, snowfields and wilderness, from our stunning island home in Tasmania we're free to think on a bigger scale. Whether it's in our teaching, research, or even student lifestyle, this unique landscape has prepared us to connect to the world. We're also fortunate to be right in Tasmania's vibrant cultural heart. From our MONA inspired arts boom to our established food, wine and coffee culture, Tasmania's towns and cities are as cosmopolitan as anywhere in Australia. Friendly, vibrant and always changing, Tasmania's as good a place to live, as it is to learn.


From the bottom of the world, to the top

Our ranking in the top two per cent of universities worldwide reflects our willingness to constantly challenge ourselves. We've never been afraid to take on the world – something we pass on to each of our more than 29,000 local, national and international students. Throughout their careers, this underpins the success of the 130,000 alumni we have spread across more than 120 countries.


Internationally recognised teaching programs and research institutes like the Australian Maritime College (AMC), Menzies Institute and Institute for Marine and Antarctic Studies have built our reputation. With their vision and success, we're standing out as an educational beacon and a global voice of learning.


Our commitment to the extraordinary tells the world one thing. Wherever you're from – and wherever you're headed – at the University of Tasmania you have the opportunity to use education to become whoever or whatever you want.
The University of Tasmania collects your information in order to assist us to deliver public events. We may also share your information with our event co-hosts and partners. We will not share your information with other organisations which are not involved in an event for which you have registered.