Description
You are invited to attend the Australia Day Luncheon; the official launch of Australia Day activities in South Australia, proudly sponsored by the Commonwealth Bank.
Each year, the Luncheon showcases a sensational line up of speakers and performers which gives attendees the opportunity to enjoy lunch and make meaningful connections with a variety of business and community leaders whilst showing your support of the importance of Australia Day in our community.
The Australia Day Luncheon has hosted a range of speakers including; His Excellency General the Honourable Sir Peter Cosgrove AK MC, Former Prime Minister of Australia The Hon Julia Gillard, Dick Smith AO, Professor Patrick McGorry, Jonty Bush, Maggie Beer, Stephanie Alexander, His Excellency the Honourable Hieu Van Le Governor of South Australia, Dr Gill Hicks and Shanaka Fernando.
Welcome to Country: Mickey O'Brien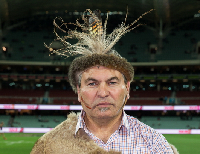 As an Aboriginal person and descendant of the Kaurna (Adelaide Plains) and Narrunga (York Peninsula) peoples, providing cultural advice has been a responsibility passed down to Mickey by his father, well-known Kaurna elder, Lewis O'Brien. Mickey talks about Aboriginal cultural issues with honesty and in a balanced manner.
Keynote Speaker: Dr Fiona Kerr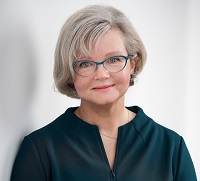 Dr Fiona Kerr is on a mission to change the way we think about how we think. Fiona combines a half time academic role with Adelaide University as their Systems and Neural Complexity Specialist, with public speaking and consulting on a range of SCN areas and neuro-ethics. She advises a number of Australia's largest companies on how leaders can build better brains and create organisations that flourish, and has spent time with a number of fascinating organisations including the world-renowned Cirque du Soleil. She has consulted and collaborated for many years to governments here and overseas on building creative democracies and innovative ecosystems.
All of these things revolve around Fiona's passion regarding the value of human interaction and its amazingly transformative power, whether it is the ability of leaders to build flourishing environments and boost complex thinking, or the power of human touch and eye gaze on healing and wellness.
Comedian: Peter Rowsthorn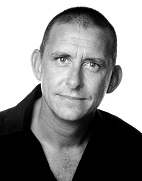 Peter Rowsthorn is a high energy, fast paced stand up comedian one minute and a measured character actor the next. A masterful MC of corporate and private functions, he has been performing his slick & blistering stand up for almost two decades.
Peter has appeared regularly on Thank God You're Here series 1, 2, 3 and 4, popped up on Talkin' 'Bout Your Generation and hosted the delightful Can We Help on the ABC. Most recently, Peter has had TV roles in Open Slather, Underbelly: Squizzy, It's A Date and Timothy, and performed on stage in The Importance Of Being Ernest and Laughter On The 23rd Floor. He has also starred in the short film Welcome To Dookie and feature film Paper Planes.
Peter is probably still best known as long-suffering husband and pants-man Brett Craig on Kath & Kim, reprising this role on the silver screen in 2012 in Kath & Kimderella.
Be entertained by the Party Club band and join us in wishing the Australians of the Year for South Australia all the best as they head to Canberra for the national announcement!
The Australia Day Luncheon is the perfect opportunity to celebrate Australia Day with key stakeholders in a positive and engaging setting.
---
The Australia Day Luncheon is just one of the major events conducted by the Australia Day Council of South Australia. Consider becoming a Corporate Club Member and receive tickets to all these events.
Corporate Club Membership of the brings together business, governments and community supporters.
Hospitality & Networking events include;
The Australian of the Year Awards

Australia Day Luncheon

Australia Day Awards

Australia Day in the City; and

Other Stakeholder events