Description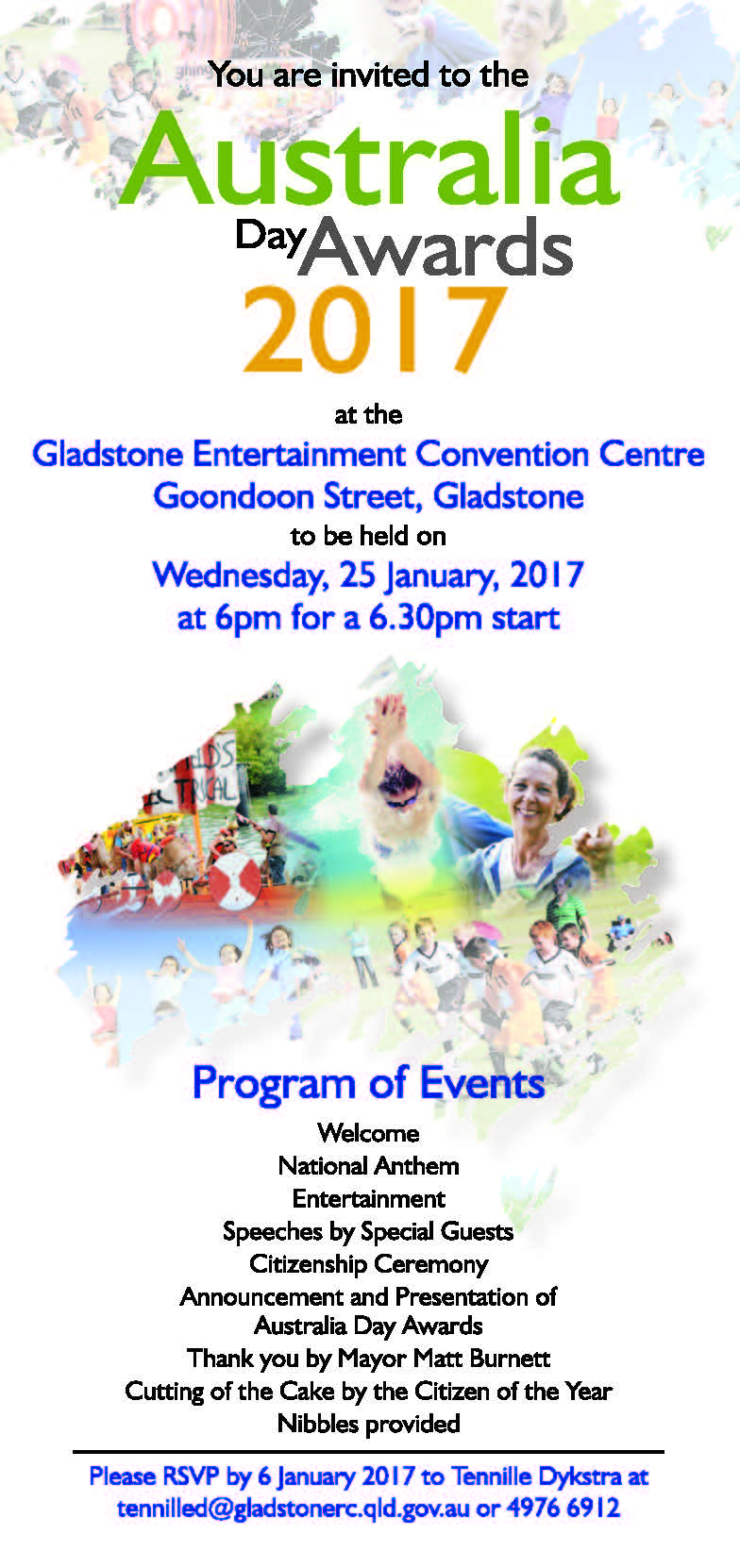 FAQs
Are there ID or minimum age requirements to attend the event?
Photo ID is required for people obtaining their Australian Citzenship on the night. There are no minimum age requirements.
What are the parking options for the event?
There is parking available in the multi-storey carpark at the rear of the Gladstone Entertainment Convention Centre and on the street at the front of the venue.
What do I need to bring to the Awards night and is there food and drink available?
Nominees for awards are not required to bring anything but will need to register at the Registration Desk when they arrive.
There are requirements of what to bring for Citizenship candidates and these details will be emailed to citizenship candidates before the Christmas holidays.
There will be free nibbles available after the ceremony and the bar will operating for drinks to be purchased.
Do I have to bring my printed ticket to the event?
You don't need to bring your ticket to the event. The ticket that is issued is for confirmation on your RSVP.
There is NO allocated seating for nominees or nominators of awards. Nominees and nominators are welcome to sit in the general seating area.
There are Gladstone Entertainment Convention Centre (yellow) tickets issued to citizenship candidates and guests required to be seated in allocated seating. If you have been issued a GECC yellow ticket you will need to bring that with you and present your tickets to the ushers.
General Seating does not require a GECC yellow ticket.