Description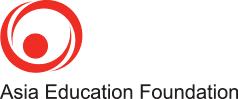 Kirwan State High School in partnership with Asia Education Foundation and with the support of DET International are pleased to host the Australia-ASEAN Youth Forum, Townsville.
The Australia-ASEAN Youth Forum is a full-day interactive simulation designed to deepen students' understanding of the Member States of the Association of Southeast Asian Nations (ASEAN) and Australia's relationship with the region through role-play.
In this active learner-centred program, students are asked to simulate a meeting between the leaders of Australia and the Member States of ASEAN (Indonesia, Malaysia, Singapore, Philippines, Thailand, Brunei Darussalam, Vietnam, Laos, Myanmar and Cambodia).
Throughout the forum students, working in teams of six per country, will have the opportunity to present that country's position on the issues they, as nations, are facing. Importantly, they will discuss and propose agreements with the aim to reach mutually agreeable solutions through negotiation and consensus building.
For the purpose of the forum, students will focus on three key regional issues, namely refugees, trade and climate change.
Students will also have the opportunity to hear from and be guided by expert speakers and facilitators, who share their insights about the key issues and opportunities facing the region and the importance of Australia's engagement with Southeast Asia.
Prior to the forum, teachers are provided with a comprehensive information pack, including pre-forum student learning activities as well as suggestions of post-forum activities.
Enabling students to apply their knowledge and skills to solve problems in real-world situations is an essential step in building their capacities to be active and informed global citizens.
From the initial preparation to the actual simulation, students will use and develop general capabilities, including:
Literacy through listening, reading, writing and speaking;
ICT capability through research, communication and presenting information;
Critical and creative thinking to evaluate knowledge and solve problems; and
Personal and social capability through working in teams and building positive relationships with other students.
Students will also use and develop skills, knowledge and understanding across Civics and Citizenship, History, Geography, Business and Economics.
The forum is targeted at Year 9-11 students, however teachers may wish to have younger/older students involved if relevant.
Please note there are no restrictions on the number of teams that can be registered from any one school, however places are limited.
Should you have any enquiries about the registration process or program please contact aef-support@asialink.unimelb.edu.au or (03) 8344 3590.
Thank you to our program sponsor the Queensland Department Education and Training and to Kirwan State High School for kindly hosting the forum.