Description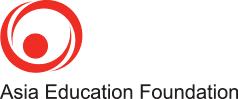 Canberra Grammar School in partnership with Asia Education Foundation are pleased to host the Australia-ASEAN Youth Forum, Canberra.
The Australia-ASEAN Youth Forum is a full-day interactive simulation designed to deepen students' understanding of the Member States of the Association of Southeast Asian Nations (ASEAN) and Australia's place in the world.
In this active learner-centred program, students are asked to simulate a meeting between the leaders of Australia and the Member States of ASEAN (Indonesia, Malaysia, Singapore, Philippines, Thailand, Brunei Darussalam, Vietnam, Laos, Myanmar and Cambodia).
Throughout the day they will represent one country and have the opportunity to present that country's position on the issues they, as nations, are facing. Importantly, they will discuss and propose agreements with the aim to reach mutually agreeable solutions through negotiation and consensus building.
For the purpose of the forum, students will focus on three key regional issues, namely refugees, trade and climate change.
Enabling students to apply their knowledge and skills to solve problems in real-world situations is an essential step in building their capacities to be active and informed global citizens.
From the initial preparation to the actual simulation, students will use and develop general capabilities, including:
Literacy through listening, reading, writing and speaking;
ICT capability through research, communication and presenting information;
Critical and creative thinking to evaluate knowledge and solve problems; and
Personal and social capability through working in teams and building positive relationships with other students.
Students will also use and develop skills, knowledge and understanding across Civics and Citizenship, History, Geography, Business and Economics.
Trade Committee Facilitator:
Mr Heath McMichael, Chair, Balai Bahasa Indonesia (ACT), Senior Advisor, APEC Branch, Australian Department of Foreign Affairs & Trade
Climate Change Committee Facilitator:
Mr Nicholas Metherall, Indonesia Correspondent, Asia Options, Policy and Programs Officer, Department of the Environment and Energy
Refugees Committee Facilitator:
Mr Mathew Davies, Fellow and Head of Department of International Relations, ANU Coral Bell School of Asia Pacific Affairs

Please register for an 'Expression of Interest' ticket to apply for one of the subsidised places in the program. Please note subsidies will only be given to Government schools teaching Indonesian.

Please note there are no restrictions on the number of teams that can be registered from any one school, however, places are limited.
Should you have any enquiries about the registration process or program please contact aef-support@asialink.unimelb.edu.au or (03) 8344 3590.
Thank you to our program sponsor Balai Bahasa Indonesia (ACT) and program partners ACT Government Education Directorate.

Date and Time
Location
The Snow Centre for Education in the Asian Century
Canberra Grammar School
40 Monaro Crescent
Red Hill, ACT 2603
Australia