ScoMosa 2021 Australia Day & India Republic Day Celebration Dinner Let's Samosa our Aussie way!!!
About this event
The President of the Australia India Society of Victoria (AISV) Mr. Karan Gandhok and fellow committee members would like the opportunity to invite you as our special guest to jointly celebrate Australia Day and India's Republic Day with the local fraternity in Victoria.
The event will be held as below
Event: AISV ScoMosa - Australia Day & India Republic Day Dinner
Day & Date: Monday, 25th January 2021
Venue: Haveli Restaurant (now NORMAN JI)
Address: 125 Carinish Road, Clayton, VIC 3168
Time: 6pm Arrival for 7:00pm Official program with loads of Entertainment and 3-Course Dinner
We are truly blessed to be living in Australia and this fact has been strongly reinforced during the Covid crisis. This great land has been established by the hard work and grit of many waves of migrants. Indian diaspora has been involved in the growth of this country from the time of the first settlement.
Let's fill real multicultural Samosas with love and respect towards our nations honoring our Prime Ministers, share a meal together, and celebrate multicultural Australia. India became a republic seventy-one years ago and as proud Australians of Indian Heritage, we have many good reasons to celebrate.
Please subscribe to this event page for updates:
We look forward to celebrating with you and your family.
Kindly let me know and I shall make the necessary arrangements for your booking.
Thank you.
Australia India Society of Victoria
karang@aisv.org.au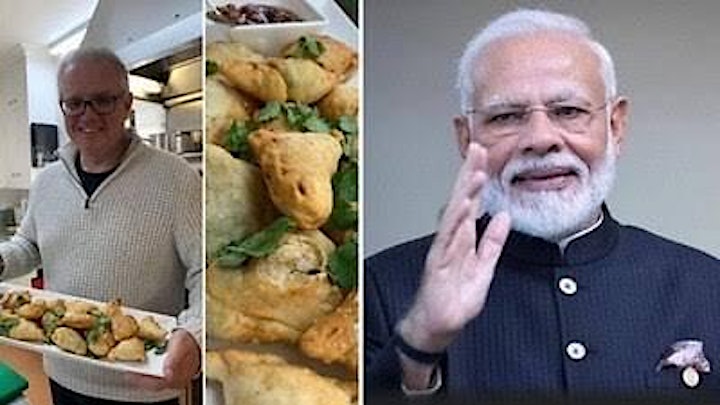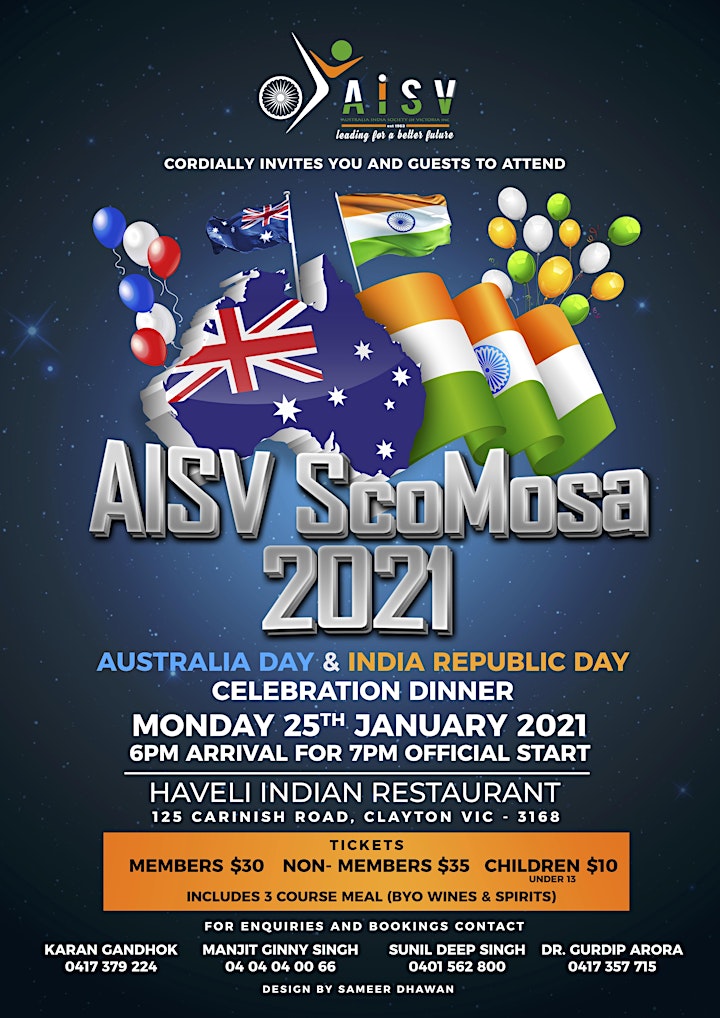 Organizer of Aus Day ScoMosa 2021