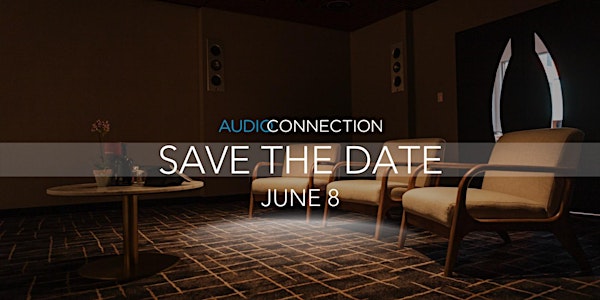 Audio Connection - Grand Reopening - Sold Out - Waitlist details below
Event Information
Location
Audio Connection Australia
515 Parramatta Road
Leichhardt, NSW 2040
Australia
This event is now at capacity. Waitlist details below. Audio Connection will be reopening its doors to show off a brand new showroom.
About this event
Note: This event is now at capacity. We are adding people to the waitlist, please contact us on 9561 0799, hello@audioconnection.com.au or via Facebook to be added.
For the past couple of years, we've been changing our direction. Remaining true to the passion for high end hifi that the business was founded on, we're now making high end audio more appealing to more people. Everybody loves music, and nothing gets us more excited than seeing our customers love music on our systems.
Since the beginning of 2021, we've been gradually making small changes to our presentation, our range and our service, and now we feel like we're ready to go. And who better to help us celebrate this moment than our customers!
We'll also be joined by representatives from the manufacturers of our products. Rune Skov from Gryphon Audio Designs, Alfred Vassilkov and Ilias Koutromanos from Estelon, Michael O'Rourke from Linn and Johan Coorg from Hegel will all be there that night to meet you.
Plenty of parking is available on side streets or Parramatta Road after 7pm.
Please RSVP as spaces are limited.
Date and time
Location
Audio Connection Australia
515 Parramatta Road
Leichhardt, NSW 2040
Australia