About this Event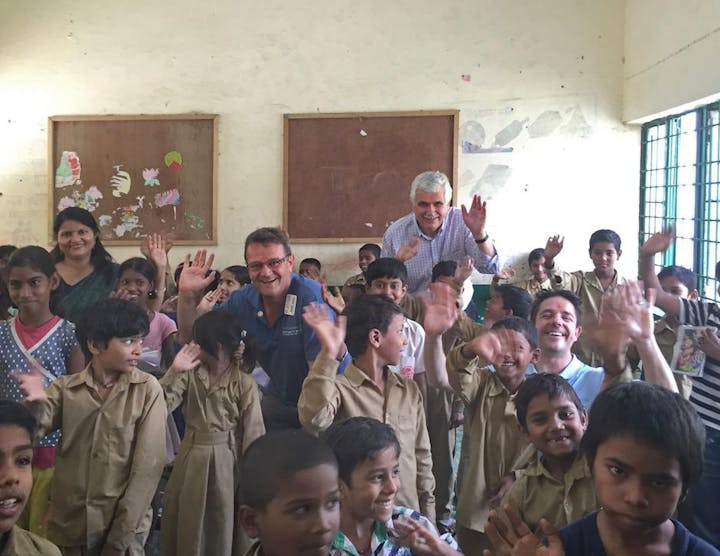 On one of his business visits to India, Mark Balla, Rotarian & 'We Can't Wait' founder, took notice of the pattern that had been dominating the government school culture in India. A 23% dropout rate among female students after hitting puberty; 25% absentee rate among female students during their menstruation cycles. The one common reason for the shocking observation – no toilets! Due to lack of proper hygiene and sanitation facilities, female students stop pursuing education at an early age. This revelation led Mark on a mission to provide the basic amenity that every human should have access to – A TOILET.
Join us this Sunday for an interactive session with Mark Balla as he delves into his social entrepreneurial journey.
Participate in a live auction to donate your old or unused products to us. We will then attempt to sell these products among attendees of the event. All proceeds generated will go towards our upcoming project - Delhi Global Grant.
Click here to donate to the campaign!
Delhi Global Grant
The project aims to improve the quality of education and access to hygiene and sanitation facilities in Government schools in India under the Rotary's WASH (Water, Sanitation and Hygiene) program by working with communities to provide improved WASH facilities and services, teacher training, and curriculum enhancement. The project involves the implementation of WASH in Schools in 19 schools located in north and north central Delhi. The project will bring benefit to approximately 30,000 people, including the families of 7,289 children (3,912 boys and 3,377 girls) studying in these schools.