Description
Join us for the third lessons for improvement of the year with Roger Montgomery
Defining A High Quality & High Performing Organisation

Organisational Improvement and Excellence models find their roots in the Quality Management and Business Excellence movement. At the heart of such philosophy is the definition of 'Quality'. Dr Edwards Deming and others challenged management and leadership thinking on the basis of how one defines Quality. The flow on effects from such thinking led to the concept of 'Total Quality Management' and the Business Excellence Models. The implication of the philosophy, models and tools encouraged thinking from a customer or market perspective but to also encouraged the application of 'Quality' concepts to all management systems in an organisation so that outcomes were predictably high quality!
To stimulate thinking about excellence, the session will approach the subject from an investment perspective. Roger Montgomery, Founder and Chief Investment officer of Montgomery Investment Management, and his team take a unique approach to selecting quality organisations in which to invest. Hear how 'Quality' – 'Excellence' are defined. How will this impact your leadership for creating successful organisations? Join the stimulating session and the discussion on the characteristics of Organisational Excellence.
An Investor's Insight
The goal of investing is simply to pay to defer consumption today in the expectation of receiving more money in the future, while growing purchasing power. What does business quality contribute and how does an investor define quality? What are the implications for capital allocation of both the investor and the management of the businesses in which they are investing? Successful investor Roger Montgomery is the founder and Chief Investment Officer of Montgomery Investment Management, a Sydney-based boutique that has grown to manage over a billion dollars in funds under management in just five years and produced returns nearly double that of the broader market. In this address, Roger will address these questions and answer as many of your investing & business excellence questions.
Agenda
6.00pm – Registrations and Networking
6.15pm – Introduction – Alan Skinner
6.20pm – Roger Montgomery Presentation and Discussion
7.20pm – Further General Discussion and Questions on Topic
7.30pm – Networking Drinks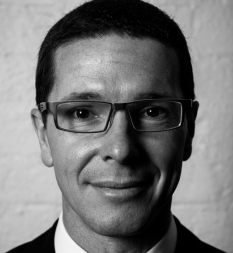 Roger Montgomery
Chairman and Chief Investment Officer
Bachelor of Commerce, Senior Fellow of the Financial Institute of Australasia
Roger Montgomery is the founder, Chairman and Chief Investment Officer of Montgomery Investment Management. He is a renowned value investor with more than 22 years experience.
Following a successful career as an analyst and public company Chairman Roger published the First Edition of his stock market guide, Value.able, in 2010, becoming an Australian best seller in just 16 weeks.
He is an awarded presenter on the subject of investing and appears fortnightly on the ABC's The Business program as well as Sky Business and ABC radio, and writes regular commentary for major financial publications and newspapers.
By entering this event you agree that UTS, Business Practice and the Hatchery may use photographs or video footage taken of yourself during the event for marketing purposes including DVD production, posting on UTS Business Practice website and or social media platforms, or for future UTS, Business Practice events.


For any queries please contact:
Ph: 02 9514 3504
Email: business.practice@uts.edu.au

#LessonsForImprovement