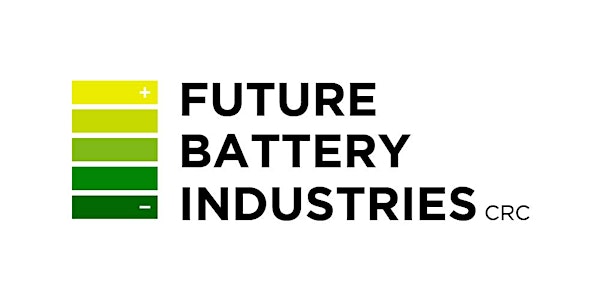 Attracting investment and supporting Australia's economic recovery
Location
Perth Convention and Exhibition Centre
21 Mounts Bay Road
Perth, WA 6000
Australia
The Australian Battery Industries Opportunity - Accenture Report on Australia's battery value chain followed by an Industry Leaders Panel
About this event
Attracting investment and supporting Australia's economic recovery
As a valued stakeholder, you are invited to join other industry leaders for the launch of CSIRO's Critical Energy Minerals Roadmap and the pre-release briefing on a battery minerals value chain analysis by consultants Accenture for the FBICRC.
CSIRO and the FBICRC have collaborated to provide an insightful business breakfast and networking opportunity at the Perth Convention and Exhibition Centre.
CSIRO Futures Director James Deverell will share the Critical Energy Minerals Roadmap and Accenture Engagement Director Toby Brennan will share some of their initial findings on the key opportunities for Australia in the battery minerals value chain from mining to recycling.
Both initiatives are designed to help industry and governments attract investment and deliver growth and jobs to help support Australia's economic recovery.
This will be followed by a facilitated panel of key industry leaders share their views on the opportunities for Australia to capitalise on strong demand for its critical mineral resources in a rapidly decarbonising world. There will also be an opportunity for questions.
RSVPs are essential by Wednesday, 12 May 2021 (please advise of any special access or dietary requirements). COVID protocols will be communicated prior to the event.