Asylum by Boat: Origins of Australia's Refugee Policy by Claire Higgins
Description
In the late 1970s, 2000 Vietnamese arrived in Australia by boat, fleeing persecution. Their arrival presented a challenge to politicians. Turn-backs and detention were proposed, and rejected. In her new book, Asylum by Boat: Origins of Australia's Refugee Policy, historian and senior research associate at UNSW Claire Higgins explores how Australia moved from a humanitarian approach to asylum to policies of mandatory detention.
Free event - All welcome - Light refreshments
Book for sale and signing Berkelouw Leichhardt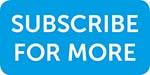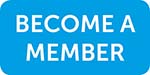 Photo and video consent information.
Date and Time
Location
Leichhardt Library
Italian Forum, Piazza Level
Norton Street
Leichhardt, NSW 2040
Australia