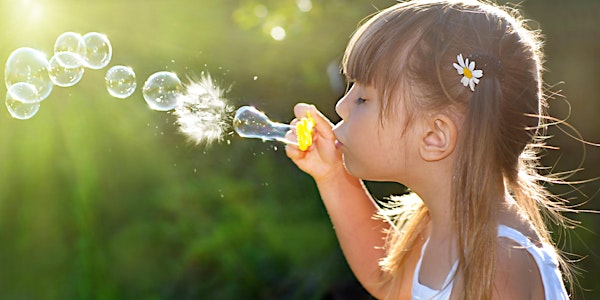 Assistive Technology – Innovations for children & young people (virtual)
Join us for the Healthy Development Adelaide (HDA) and Novita forum on Assistive Technology - Innovations for Children and Young People.
About this event
Make the world fit you: Assistive Technology (AT) solutions for children, adolescents, carers, adults and disability workers. AT refers to equipment and devices that help people to move, communicate, play, learn, work and participate in the community. AT can include anything from a simple device in the kitchen (such as a tap turner to make using them easier), to a powered wheelchair or eye gaze software controlled communication device.
OUR SPEAKERS
Mark Stewart, General Manager, NovitaTech - Assistive Technology Solutions, Novita.
Overview of NovitaTech
NovitaTech is the assistive technology (AT) division of Novita and includes internal specialized business units: Mobility & Seating : Orthotics : Assistive Technology Service : Home Automation : Home Modifications : Test Laboratory. Mark will give an overview of some of the more recent technology in development including the use of 3D technology in Orthotics, the commercialization of a computer access and gaming controller for children living with hand impairment, a new athletic sport called Frame running and other inclusive AT.
Mark trained as a Technical Officer at the Biomedical Engineering Department of the RAH and has worked in the Medical and Surgical equipment market for over 30 years. Mark joined NovitaTech four years ago with expertise in business management, medical device management and market development. Mark is a member of Novita's Research Committee and is passionate about supporting Assistive technology to enhance people's lives with dignity, safety, inclusion, fun and learning.
Kerry Evans, Practice Lead: Neuromotor, Novita.
Developing prescription guidelines for powered wheelchair standing devices in Duchenne muscular dystrophy and understanding their potential benefits for young people
A Powered Wheelchair Standing Device (PWSD) is a mobility option that offers choice, control and opportunity for independence for young people with Duchenne muscular dystrophy. This presentation will discuss recent mixed-methods research on the development of a consensus statement for the prescription of PWSD and the benefits of these devices in the first year of use, with a focus on translating research findings into tangible outcomes for young people and their families.
Kerry trained as a physiotherapist and she has worked in paediatrics and disability for over 30 years. She is passionate about evidence-based practice and translating research findings into relevant and effective services that support people to achieve their goals. Kerry's expertise is in developing, implementing, and evaluating community-based motor skill development programs and physical activity programs for children and youth living with a disability. She is a member of the Novita Research Committee, and has supported Novita's involvement in research partnerships and multi centre projects across a range of clinical practice areas.
Catriona Bauve, Child Development Unit, Women's and Children's Hospital, Women's and Children's Health Network and former Research Officer and Physiotherapist, Novita.
Measuring motor skills and supporting young people with Autism Spectrum Disorder to 'Get into the Game': Initial validation of the Ignite Challenge
Children and young people with autism are often less involved in physical activity than their peers. This presentation will discuss the need to understand more about their motor skill abilities and performance, and the development and validation of the Ignite Challenge outcome measure. Tips and strategies for clinicians, exercise professionals and families to support these young people to 'get into the game' will also be shared.
Catriona currently works in the child development unit providing assessments for differential diagnosis of complex developmental disorders. At Novita, Catriona was Project Manager for the Getting into the Game project, investigating the validity and reliability of the Ignite Challenge outcome measure. She has a keen interest in working with children with ASD to help them achieve their full potential in community sport participation. Catriona is passionate about finding meaningful tools to strengthen the role physiotherapists have to play in engaging children and igniting their interest in physical activity.
OUR CHAIR
Dr Anna Kontos (HDA Co-Convenor), MS McLeod Postdoctoral Research Fellow, Respiratory and Sleep Medicine, Women's and Children's Hospital / Early Career Researcher, Robinson Research Institute, University of Adelaide. Anna is investigating the impact of sleep disordered breathing (sleep apnoea) on physiology during pregnancy, childhood and adolescents.
An in-person event with a tour is also available. More details and register here https://www.eventbrite.com.au/e/187037804107
Organiser of Assistive Technology – Innovations for children & young people (virtual)
To achieve the full development potential of South Australia's children and adolescents.
HDA is an independent non-partisan organisation that encourages the use of evidence-based policy along with universal, targeted and clinical interventions designed to maximise the developmental potential of infants, children, adolescents and families in South Australia.

HDA is funded and supported by the Channel 7 Children's Research Foundation, University of Adelaide (Robinson Research Institute), University of South Australia, Flinders University, the Department for Education, the Women's and Children's Health Network, the South Australian Health and Medical Research Institute (Women and Kids), Department of Human Services, Department for Child Protection, and Novita.