Description
A Roundtable presented by SIRF Roundtables Western Australia
This Roundtable has been developed through interest in industry to share knowledge on all aspects of Asset Management. Covering reliability centred maintenance, reliability engineering, master data, maintenance strategy and management of equipment - cradle to the grave to name but a few..
We will hear from 5 global experts who will deliver their expertise on the topic. Break out groups will network similar needs and interests within the business forum with a discussion before the end of the Roundtable.
Location: AMC Jakovich Function Centre, 4 McGrath Rd, Henderson WA 6166




Five excellent presentations and opportunity for Roundtable discussion,
---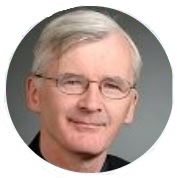 Tom Carpenter
Tom is on the global asset management steering committee as well as the asset management council of Australia and has more than 30+ years professional experience in asset management, training, regulatory compliance, development and review of regulatory compliance frameworks, benchmarking, strategic planning, operations and maintenance, engineering, risk and emergency management and program management in regulatory agencies, service industries, utilities, industry associations and government agencies and has consulted to the water, health, child care, central government, utility, mining, food, chemical and oil industries.

Specialties: • Asset management
• Regulatory compliance (policy/programs/audit/ performance measurement, framework design)
• Training, needs analysis, development and delivery
• Benchmarking & performance reporting
• Policy development
• Strategic infrastructure planning
• Risk and emergency management
• Functional design & documentation
• Operations & maintenance.
---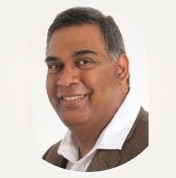 Subash Lallchand
I am Asset Management (AM) professional with over 20 years of experience across both fixed equipment in processing plants and heavy mobile equipment. I aspire to be to be recognised as a leader of successful teams that develop; implement and sustain AM strategies and business reliability capability to realise value from the organisations assets.

I have a history of leading AM technical support, coach and collaboration in teams, continuous improvement, creating positive outcomes with a clear focus on safety and quality to deliver shareholder value.

I am a versatile and innovative management professional skilled at seeing the "big picture" while still also focusing on the details. I have strong leadership and relationship-building skills with a passion for engineering. My broad industry experience includes Mining Plant, HME, Petro-Chemical and Engineering Services (Engineering Consulting).

---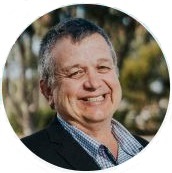 Johan Snyman
Johan has worked and lived in South Africa, Mozambique, Nigeria, Spain and Australia on various projects from Defence, Automotive, Manufacturing, FMCG, Mining, Oil& Gas, Iron Ore, Nickel, Manganese and Alluminium and Electrical Contracting.

With 30 Years in the workforce and proven results in;
•Safety Leadership & ZERO Harm performance through behavioural management programs
•Asset Management Policy, Maintenance Strategy, Plans (Whole of life with remnant life reviews)
•Asset Recovery and end of life programs
•ISO55000 Certified Assessor
•Business optimisation, Centralisation Programs and Transformation projects, LEAN & Green Belt processes, Benchmarking, Gap Analysis, System improvement Plans
•Maintenance budget, Maintenance teams, Maintenance departments
•Shutdown/Outage Planning & Management (Methodology implementation & Training Systems)
•Maintenance budget, ZBB, Maintenance teams, Maintenance departments
•Reliability Centred Maintenance, Reliability Engineering, SAP, Master data, Maintenance Strategy, Work management Systems and work process Configuration, Equipment availability
•Quality & Precision Maintenance, TALC, FLAC
•Workface planning, Planners, Maintenance strategy
•Cost Estimation & Zero Based Budgeting, Cost control, EVM and Reporting
•Project Management, EPCM Contractor Management, Portfolio Management
•Construction Management
---
In discussion with other presenters
---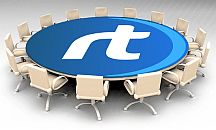 Roundtable Discussion - We will have the chance to share and be part of discussions on some of the usefull and important things in support of Maintenance Managers
---
Who Should Attend?
SIRF Rt Roundtable Events are for senior and middle management and specialists looking to learn from and discuss with peers the issues they are facing in and around their field of excellence. This Round table is likely of interest to Maintenance Leaders, Maintenance and Engineering Managers and Trades, Reliability Engineers and anyone interested in Maintenance. If you have interest or experience in or around the topic of the day, you will benefit from attending by learning and seeing other examples and from networking with others who have similar experiences.

About SIRF Roundtable Events
All SIRF Rt events are designed to provide a safe environment for open discussion with peers on the topic of interest they are working on, in and around. Roundtable Events like this one are where we get our name from, and they are organised around a topic or theme. Several speakers will present for between 20 and 45 minutes, with a time period for questions. During the event our expert facilitators will also conduct short roundtable discussions on different aspects or parts of the topic/theme throughout the day. There will be numerous opportunities for networking and sharing best practices. These are our premier local events, so don't miss out!
---
FAQs
What are my parking options for the event?
There is plenty of free parking at the venue
What are the PPE requirements?
Business casual
When do I need to register by?
The last date to register for SIRF Rt Roundtable Events like this one is normally 5 business days before the event.
Investment?
This event is included in SIRF Roundtable membership

Who can I contact for further information?
Chris Bush 0400 109 861 chris.bush@sirfrt.com.au
Jeff Naylor 0409 535 239 jeff.naylor@sirfrt.com.au