Asset Based Community Development Training
About this event
Asset Based Community Development (ABCD) is an approach that focuses on harnessing exisiting abilities and resoures within communities. It aims to build on the strengths and assets of a community to identify solutions and enhance positive outcomes.
Training will be provided by Dimitrios Papalexis from Soulgen with guest speaker and ABCD guru, Peter Kenyon, from Bank of Ideas.
Join us to learn more about this strengths based approach to community development and be inspiried by what you can do to make a difference!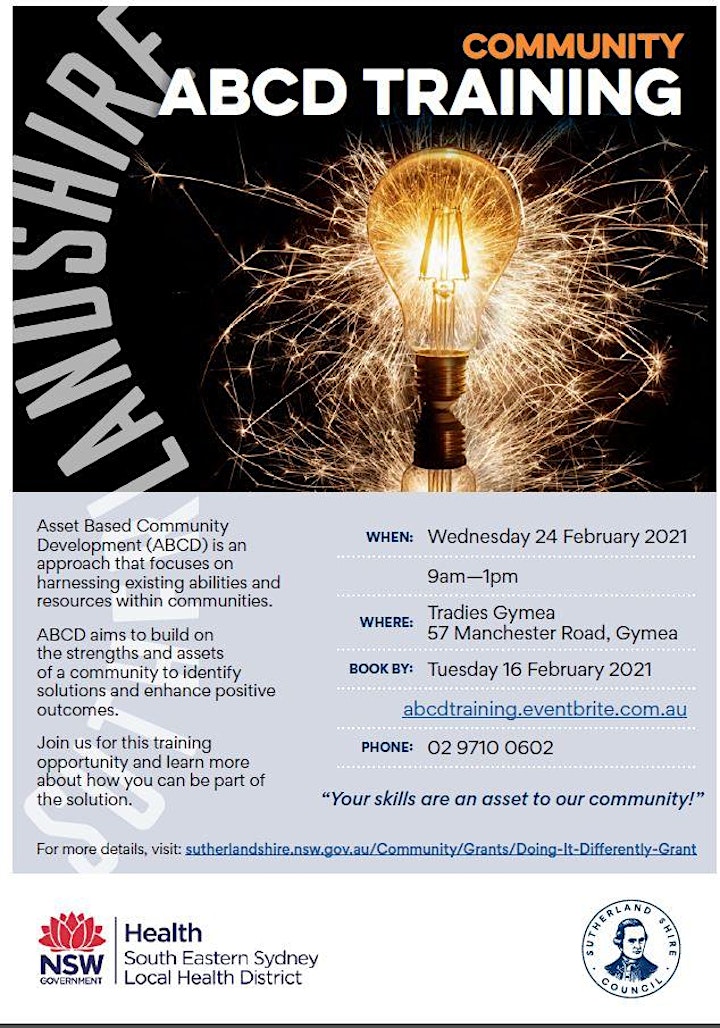 Organiser of Asset Based Community Development Training