Assessing and Treating Hip Pain and Dysfunction with Remedial Massage - WA
About this Event
Hip impingement syndromes are a major cause of pain and movement dysfunction for a large percentage of the population. Remedial massage techniques are an effective form of treatment for these problematic hips.
In this seminar the student will learn:
How to assess for hip impingement syndromes through postural, structural and range of motion tests to determine a precise course of treatment.
Anatomy of the pelvis, sacroiliac joints and hip joint.
Signs and symptoms of hip pain and dysfunction
Trigger point patterns relating to hip pain and dysfunction.
Anatomy of the iliacus, psoas major, rectus femoris, tensor fascia late, gluteals, pectineus and deep hip lateral rotators.
A treatment protocol to treat femoroacetabular impingement syndrome (FAIS).
The importance of gluteus maximus in the treatment of FAIS.
How tension in the deep lateral rotators in the hip can perpetuate hip impingement syndromes.
Remedial techniques such as trigger point release, PNF stretching, positional release and myofascial release for the muscles of the pelvis and hip joint.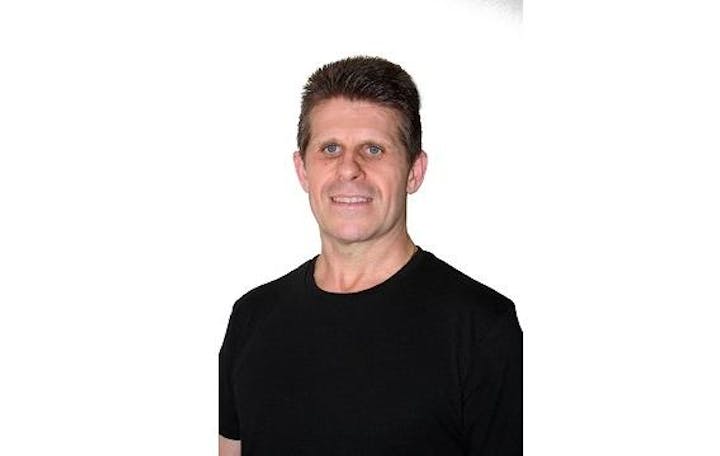 Presenter - Chris O'Brien:
Chris O'Brien DRM,Dip Nut,CPT,RSCT has been in private practice since 1998 and holds Diplomas in Craniosacral Therapy, Nutrition and Remedial Massage; Certificates in Myofascial Release and Personal Training.
He has undertaken extensive training in Craniosacral Therapy with Upledger Institute (USA) and has taught in Sydney Natural Therapy Colleges for over 15 years.
In 2003 Chris developed Core Body Therapy delivering high quality courses in Myofascial Release to hundreds of practitioners including massage therapists, physiotherapists, pilates instructors and speech pathologists.
Chris' comprehensive training in Myofascial Release, Trigger Point Therapy, Craniosacral Therapy and Deep Tissue massage coupled with his knowledge of Nutrition and Fitness give him the leading edge and is considered an expert in this field.
General Information:
Essential Items to bring: lunch (as not provided on the day), massage table, 2 towels, 1 pillow and massage balm.
To ensure the success of this seminar, it is a requirement that you bring above items to the event. If you do not have a massage table, please arrange table hire via https://www.firm-n-fold.com.au/shop-online/hire-equipment or company of your choice.
CPE: 6 CPE points
Notes: Seminar notes will be emailed to participants one week before the event.
Please note: If it is deemed that a seminar is not viable, it may be postponed or cancelled by ATMS and participants of the seminar will be notified 1 week before the scheduled date of the seminar.
Please be advised that it is not permissible to bring children to ATMS seminars.
ATMS Cancellation Policy: Bookings cancelled with less than 7 days notice before the seminar date will not be entitled to a refund or credit.