Learn how to be more business smart by thinking of innovative ways to manage your waste resources.
About this event
ASPIRE is an online digital tool that enables the practice of circularity. It provides a marketplace that uses an algorithm to intelligently match businesses with potential remanufactures, purchasers or recyclers for waste exchange.
Collaborating with the Northern Tasmanian Development Corporation (NTDC), and Tasmanian Councils, ASPIRE provides you with an opportunity to achieve your business objectives more efficiently by facilitating the industrial symbiosis and moving into the circular economy.
By transitioning your business to adopt more sustainable systems, you can find that the circular concept will benefit you with;
• Profit opportunities by lowering production costs and creating new revenue streams
• New demands for business services such as reverse logistics supporting end of use products and remanufacturing
• Greater security of supply by using less raw materials, and thus reducing the threats to supply chains
• Improvement in customer interaction and loyalty utilizing new business models establishing longer-term relationships.
To help begin your business transition into the sustainability space of circularity, ASPIRE will be conducting Training Workshops to educate you and train you through the ASPIRE systems. These Workshops are designed to allow you to strategise the best course of implementation of ASPIRE for your business.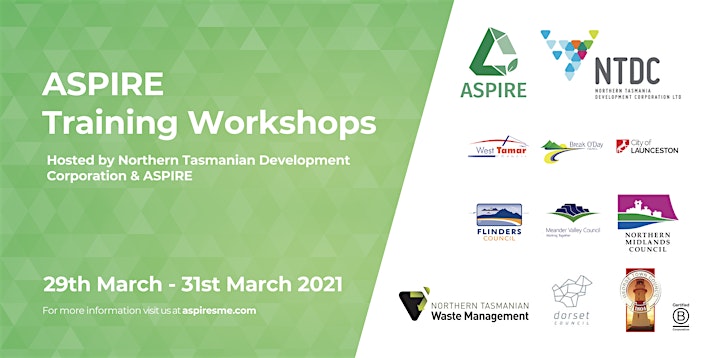 Organiser of ASPIRE Training Workshop - GEORGE TOWN LOCATION