| | |
| --- | --- |
| ASPIRE Leadership Workshop - Brisbane | |
Event Details
ASPIRE Leadership
Workshop.
Unlocking your Leadership Potential.


Start. Now. 
This is a MUST HAVE workshop is for leaders,
start ups, business owners and entrepreneurs.
About
The ASPIRE Leadership Workshop has been designed to develop the leadership capabilities of future leaders and entrepreneurs. Leaders will gain confidence and clarity in their leadership abilities and learn how to use them to improve team performance and productivity.
The emphasis of the workshop is on the individual. Through a combination of the workshop, networking and reflection, we will help you to realise your own potential and to become the kind of leader you want to be.
What will the Series give ME?
The ASPIRE Leadership Workshop will give you confidence in yourself as an individual and as a leader.
You will discover who you are as a leader and learn how to present yourself as a credible and inspiring leader.
You will improve your understanding of the way individuals operate and how that influences the potential success of a team, so you can nurture and guide them when necessary.

You will learn how to harness your strengths and develop your capacity to lead and
 manage effectively in a changing environment.
You will discover the power of your influence and how to use it wisely to persuade others towards successful outcomes.

Why it is a GREAT WORKSHOP! 
The beauty of the ASPIRE Leadership Workshop is that it helps you to discover the atttiude, skills and confidence to be the Leader you want to be, drive your performance, improve your skills and mindset, build leadership capability and confidence, and build your leadership!
"Sonia has been instrumental in developing my transition from Manager into Leader. Her support, encouragement and tailored methods for coaching are invaluable along with her energetic passion for bringing out the best in people makes for an enjoyable coaching experience."

Cindy Thomas 
Dates
8.30am-11.30am
Choose from - 
Thursday 31st August OR

Saturday 2nd September
Price ONLY - $55 plus GST
ASPIRE! 
Attitude – set your mindset for the success 
Self - self-awareness and authenticity leads to openness and trust
People - people, connection and relationships are crucial
Inspire - inspiring others to greatness 
Results - leadership is about vision, action and outcomes 
Engagement - relationships that build and connect people
Workshop Includes -
Get that Leadership Attitude!
Leading with Impact
Neuroscience of Leadership
The Power of the Leadership Brain 
The 5 Must Have of P's Leadership
Personal
People
Purpose
Presence
Passion

Leadership in Action and Goal Setting  
Leadership Brand Action Plan
You will receive the workshop, action plan and morning tea.
Your Outcomes
AT THE END OF THE WORKSHOP YOU WILL HAVE
• CONFIDENCE in your leadership skills and abilities 
• ENTHUSIASM to continue your leadership development

• DETERMINATION to become the leader you have the potential to be

• SELF AWARENESS to understand your own reactions and beliefs and how to manage them to achieve leadership and team success
Why We Do It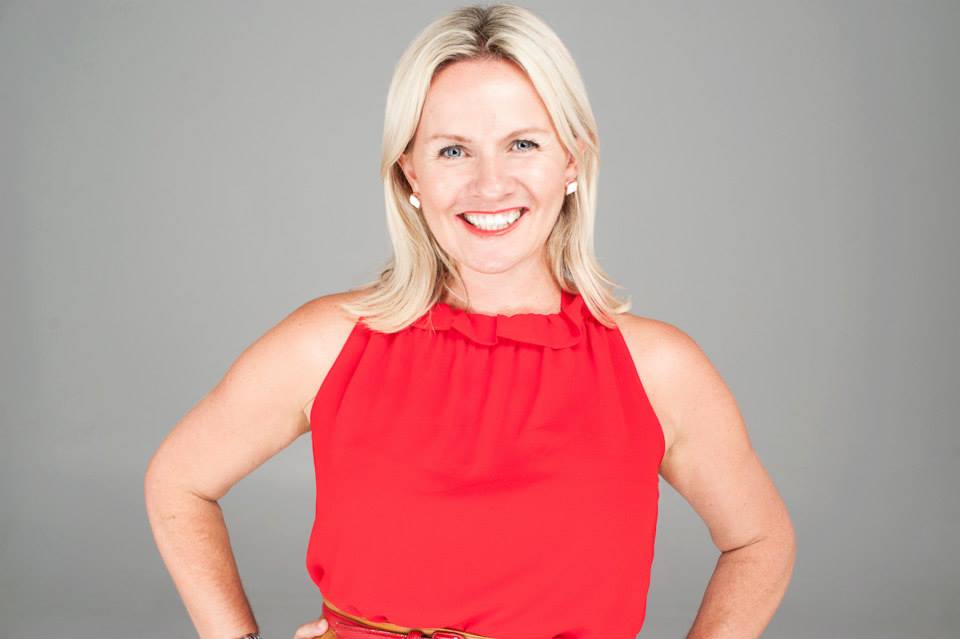 Headed by Sonia McDonald CEO of LeadershipHQ is one of Australia's top leadership coaches and was recently named in the Top 250 Influential Women Leaders across the Globe. She also has over 30 years' unparalleled experience in leadership coaching, facilitation and development.
Her company LeadershipHQ is all about building great leaders who in turn build great companies.
Leadership makes a difference. We all want to be led by great leaders. We want to be inspired. We want to grow. We want to be part of something that has purpose.
We create great leaders so you can create great companies, and together we build a strong and successful world. It's leadership that makes the difference. 
What's required!  
To register for the workshop, please click on the link or contact LHQ at info@leadershiphq.com.au and we will send you an invoice. 
We also run this workshop and a full 12 month intensive Emerging Leaders program internally for Organisations so please reach out if you would like us to run ASPIRE or our Emerging Leadership Program just for you! 
If you have any questions or dietary requirements please let us know at info@leadership.com.au or 1300 719 665
Remember YOU ROCK!
We proudly support the 139 Club who do amazing work for the homeless in Brisbane. $5 of each ticket is donated to 139 Club.
When & Where

River City Labs
Level 3
315 Brunswick Street
Fortitude Valley, QLD 4000
Australia

Organiser
 Our Why is to build Great Leaders & Leadership. We are the leaders of Great Leadership. 
The amazing LeadershipHQ team have over 30 years experience in delivering high impact, brain friendly and empowering leadership programs and events. LeadeshipHQ partner with organisations in delivering leadership programs and coaching, cultural alignment and development, business strategy, leadership assessments and diagnostics and online programs and resources. Our tribe of experts are some of the best in Australia.

They have worked with some of the Globe's top organisations and executive teams to create exciting new leadership approaches and programs. They have been responsible for inspiring leaders across the globe to believe in themselves and their leadership abilities. They have spoken across the globe on leadership and have inspired and coached 1000's!
Sonia McDonald CEO & Founder of LeadershipHQ's is also the tribe's key facilitator, thought leader, executive leadership coach to CEO's and Entrepreneurs and keynote speaker in the field of leadership development, neuroscience, change and strategy.  She is an expert in building great leadership and leaders across the globe. She is well known for her innovative and engaging approach to leadership, organisational development and neuroscience as it applies to leadership. 
LeadershipHQ's tribe present fun, engaging and practical programs – the kind where time passes before you know it, and you don't want these programs to end. Their programs and workshops are about change, growth and action.
You can find the LeadershipHQ team presenting at many formal and informal leadership events and conferences too around Australia.  
Find out more today how we can work with you at 1300 719 665 or info@LeadershipHQ.com.au
www.leadershiphq.com.au
www.soniamcdonald.com.au