Description
Join us as we explore Canberra's wealth of fine and innovative Modernist architecture.
The Society is exploring the work of architects Robin Boyd and Roy Grounds (of Grounds Romberg & Boyd) two of Australia's foremost architects from the second half of the twentieth century.
Canberra provides a unique opportunity to explore their work, which includes individual residences, group housing and institutional buildings.
We will also be seeing some of Harry Seidler's most important works, one of Australia's finest Brutalist style buildings, important Modernist buildings on the Campus of the Australian National University, and taking time to visit Canberra's Arboretum.
This weekend has been co-ordinated with Canberra Modern. Walks will be led by Amy Jarvis and Roy Lumby.
Program outline:
Saturday afternoon will be ANU campus (with some interiors) and Roy Grounds' Shine Dome (exterior).
Sunday will be significant architecture near Kurrajong Hotel in the morning, then a Grounds and Boyd house tour, which will finish in the afternoon.
Monday morning we will visit John Andrews' Woden TAFE then finish at the Arboretum.
Some details of program are being finalised, and updates will be posted here and in email communications.

Individual walk tickets are available from $20 or choose our SPECIAL PACKAGE DEAL:
Society Members $230
Non-members $280

This package fee represents very good value and includes:
• All guided walks and visits on Saturday afternoon, all day Sunday, and Monday morning
• Dinners (on both Saturday and Sunday nights) plus lunch on Sunday
• Souvenir booklet
• Bottled water on walks
Fee excludes accommodation, breakfast and alcohol.
Accommodation at Hotel Kurrajong
The Society has reserved some rooms at Hotel Kurrajong. For this event, we have obtained a special room rate of $179 per room per night. A two-for-one priced breakfast deal can be added for $28.

To book your room, please call Celia Powers at Hotel Kurrajong on 02 6234 4444
Use the booking code TCHS051019
Special room rate only avaliable until 31 August.

Note: You are at liberty to arrange other accommodation if you prefer.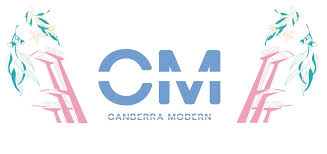 Image: Campbell Park Offices
Architects: Theo Hirsch and James McCormick
Photographer: Unknown