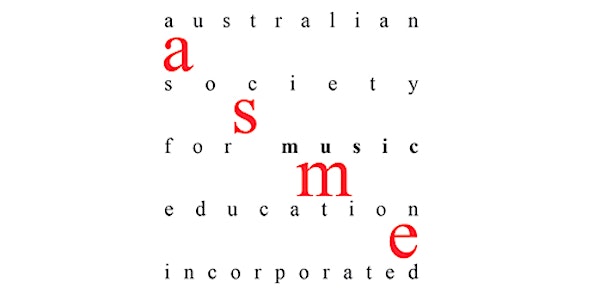 ASME: Tips and Support for Teaching the Current 2022 VCE Music Study Design
An informal online seminar for early career music teachers involved in planning and delivering the current 2022 Music Study Designs.
About this event
ASME Vic invites music teachers to an informal workshop focussing on approaches to teaching the current VCE Music Study Designs. This informal online workshop will offer advice, support and the opportunity for Q & A designed specifically for graduates in their first few years of teaching or those who are new to teaching VCE Music.
Bring your questions, or add them to our Facebook page: https://www.facebook.com/ASMEVictoria.
Hosted by Sue Arney and Dr Emily Wilson (ASME Vic, University of Melbourne) with presentations by Dr Ros McMillan and Dr Pip Robinson (ASME Vic, University of Melbourne, former Chief Assessors of Music Performance and Music Style and Composition) and current VCE Music teachers who will be available to answer questions.
The Zoom link will be provided on registration.