Ask Dr. Jana - Understanding the difference between marketing and sales
Join Dr Jana Matthews and guest CEOs – live – to hear about business growth and ask them questions about how to grow your company.
About this event
"Companies that do the proper order of marketing are likely to see sales soar! Why? Because salespeople who understand what various sets of customers need, want, and value can sell more and sell more easily. In short, good market research and marketing give your salespeople – and your company – the best chance of success!"
Join our live ZOOM Q&A sessions hosted by Dr Jana Matthews – an international expert on entrepreneurial leadership and business growth and the Director of the Australian Centre for Business Growth – and featuring guest CEO, Sarah Curtis-Fawley.
About Sarah Curtis-Fawley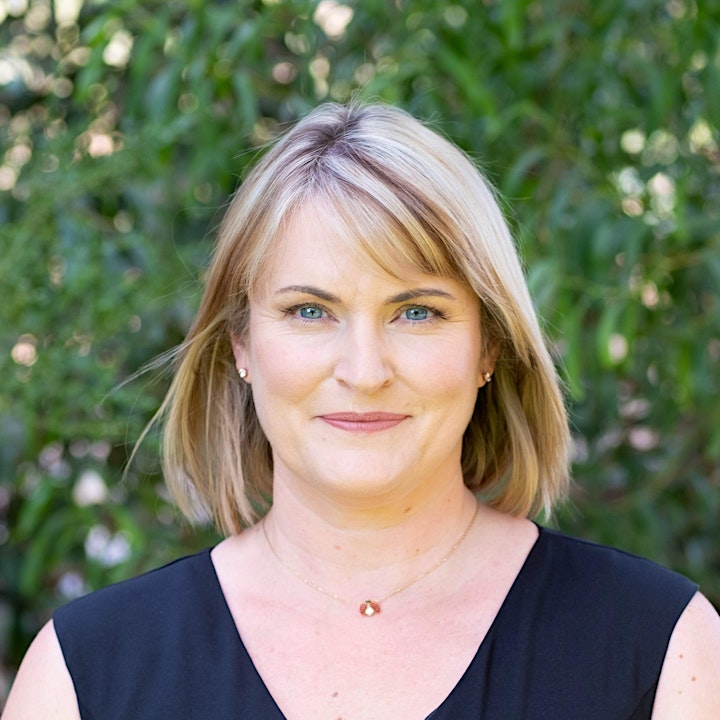 Sarah Curtis-Fawley is a dual citizen of Australia and the United States. After graduating from the University of Virginia with a degree in Psychology, Sarah managed a large national research project on juvenile justice for the John D. and Catherine T. MacArthur Foundation. A Fulbright Fellowship brought Sarah to Australia for the first time in 2001, where she was on staff at Griffith University's Department of Criminology. Sarah then spent several years working for the state of South Australia, managing demonstration projects under the auspices of the Social Inclusion Unit.
In 2008 Sarah and her Australian husband Chris moved back to the States, and Chris' yearnings for a meat pie led to the launch of a specialty bakery and hospitality company in Portland, Oregon. The business grew rapidly and was featured on national media including the Food Network, the Cooking Channel, and the Travel Channel. The success of Sarah's company and its contributions to the community led to her recognition as a 'Woman of Influence' by the Portland Business Journal. Sarah sold her business to investors in 2018, and recently moved back to Adelaide to raise her young daughter as an Aussie. Sarah is currently working towards a Master of Business Administration at the University of Adelaide.
Have your own questions ready for Dr Jana and her guest as you join in the discussion or you can submit your questions at the time of registration.
About the program
The Immediate Business Acceleration Program is targeted at business owners, chief executive officers and managing directors of small and medium companies to help them rebound strongly from the recent Territory lockdown. The program provides Territory business owners and managers with expert advice on how to manage their company's resources during external disruptions like the pandemic, and offers examples of how other owners and managers have turned a crisis into an opportunity positioning their companies for future growth.
Organiser of Ask Dr. Jana - Understanding the difference between marketing and sales
The Australian Centre for Business Growth at the University of South Australia delivers world-class business growth programs that provide executives with the knowledge and skills they need to develop as leaders, accelerate company growth and compete in a global marketplace. Our programs teach executives how to lead and manage growth via diagnostics, expert presentations, facilitated group discussions, peer-to-peer learning and action planning.