Description
ASIC & ATO Reporting Requirements for GPFS
Bobby will take us through ASIC and ATO reporting requirements for General Purpose Financial Statements (GPFS), starting with types of financial statements, what is a reporting entity and GPFS. He will explain what the Reduced Disclosure Regime is and its applications in financial reporting, followed by a touch on Special Purpose Financial Statements (SPFS) reporting. Bobby will demonstrate the ATO reporting requirements on GPFS in detail and will answer any questions you may have. By attending this event you will learn the concept of GPFS, guidelines of ASIC and ATO reporting requirements on GPFS and their applications at work.
Our Speaker
Bobby Stefansen Acevski – Head of Accounting and Tax at TMF Group
Bobby is the Head of Accounting and Tax in TMF Group. He studied at the University of Technology, Sydney and graduated with Bachelor degrees in Business (Accounting and Finance) and Law. He also completed postgraduate study in Taxation at the University of New South Wales and received a Master's degree in Taxation. Bobby speaks 6 languages and has professional qualifications as CPA, Certified Tax Advisor, Registered Tax Agent and Solicitor. Via extensive studies and professional experiences as Director at f Moore Stephens Australia, Senior Tax Manager at Boroughs Australia, In-house Finance Manager at Cosmetic LaserBeam, Tax Treasury Manager at Opal Aged Care, and his current role as Head of Accounting and Tax at TMF Group, Bobby has developed strong interests in all aspects of management, tax, accounting and finance especially in the field of facilitating onshore and offshore investment by foreign and local MNCs. Bobby's specialties are in advanced managerial and business development, tax technical, tax governance, tax compliance, tax audit and litigation, business services, accounting, financial, management and business operations. He uses his knowledge, skills and experiences to enable the most efficient, accurate and industry-focused onshore and offshore investment facilitation process.

About TMF Group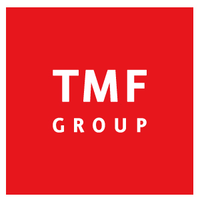 TMF Group helps its clients operate internationally and 'belong' wherever they are in the world. We do this by making sure they are properly set up to do business in any country and compliant with local and international regulations. Our work includes helping companies of all sizes with business services such as HR and payroll, accounting and tax, corporate secretarial, global governance and administration and fiduciary services for structured finance, private equity and real estate investments. We have more than 7,000 in-country experts in over 80 jurisdictions worldwide.
Website: http://www.tmf-group.com