Sales Have Ended
Ticket sales have ended
Dear Beautiful Sister, Thank you so much for your courage and for your interest in Asian Women Rising. Our Circle is now full, however if there are any changes, I would love to let you know. Meanwhile, if you are interested in future Circles, please email me at jean@sumofjean.com. I very much look forward to connecting with you. With much love and admiration, Jean Sum Space Holder, Asian Women Rising
Sales Have Ended
Ticket sales have ended
Dear Beautiful Sister, Thank you so much for your courage and for your interest in Asian Women Rising. Our Circle is now full, however if there are any changes, I would love to let you know. Meanwhile, if you are interested in future Circles, please email me at jean@sumofjean.com. I very much look forward to connecting with you. With much love and admiration, Jean Sum Space Holder, Asian Women Rising
A supported Women's Circle to claim our space with Jean Sum
About this event
Asian Women Rising
Close your eyes.
Drop in.
Place your hand on your heart.
May you be loved.
May you be seen, heard and felt by this group of Women
May you feel connected and the sense of belonging
May you be welcomed into this space.
I invite you to Asian Women Rising – my Women's Circle to claiming our space.
How does this feel?
Now open your eyes.
__________________________________________________________________________
This sacred space is created for Asian Women who feel called to connect with others. A safe space to be seen, heard and felt.
To be unapologetically us.
To laugh, cry, share and bring our collective wisdom together so that we raise ourselves, raise each other and rise together to claim our space.
For each circle, I will feel into the space of what is most alive and called to by the group of women showing up, and I will create a theme for our time together.
Short guided meditation and movement practices are weaved throughout the Circle with the invitation for verbal sharing.
This is a Circle created for 8 Asian Women.
_________________________________________________________________________
Who this is for
* Asian Women of any age and background who feel an undeniable calling to connect with other Asian Women
* Asian Women who are ready to be seen, heard and felt for who they are
* Asian Women who are ready to feel their vulnerabilities and to show up for themselves and for other women
* Asian Women who know they are here for a purpose, or who are curious about their purpose
Who this isn't for
* Those who don't identify themselves as Asian. We love you, and there are many spaces for you. This is a safe space created especially for Asian Women.
* Those wanting to keep their cameras off
* Those who are looking for business networking opportunities. You will have the opportunity to connect with other amazing women, however this is not the place if your intention is to increase your business networks.
* Those who are looking for counselling. There are many wonderful offerings by others.
____________________________________________________________________
Once you have said YES to joining by registering, I will be holding your place in this Circle. I ask you to honour this commitment to yourself, to me and to the other women by showing up. In other words, unless there are extreme circumstances, your place will not be refunded.
This Circle will go from 7pm to 9pm AEST. It is important that you are able to be present during these 2 hours - to show up on time for you and your sisters.
Thank you for saying yes to yourself.
I am so excited to be welcoming you into our space!
Are you ready?
About Jean Sum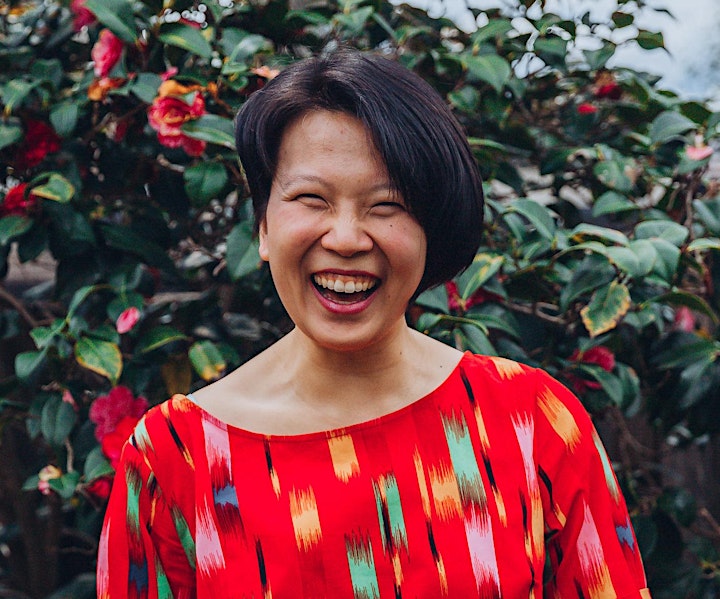 Jean Sum (she/her) is a proud Asian-Australian Woman with a keen interest in solving wicked societal challenges. She is a life coach for Asian-Australian Women, Space Holder, Speaker and Dancer. Jean has an insatiable curiosity for humanity and is continuously aligning her life with her values, strengths and desires.
Jean brings a holistic approach to her Circle space holding through meditation, body movement, feminine energy practices and curiosity for life. To support her work with Asian-Australian Women, she is also training to become a Biodanza Facilitator and a Beautiful You Life Coach.
With tertiary qualifications in Actuarial Studies and Commerce, Jean has led an unconventional career from banks to international development to university and family violence, peppered with two self-funded sabbaticals to pursue her love of tango in Argentina and her Life Design Project in Melbourne!
Jean's life purpose is to support and coach young Asian-Australian Women to align their paths with their strengths, values and desires. As an Asian-Australian Woman who has faced and continues to meet the challenges of embodying different experiences as an Asian Daughter, high achiever, heart-led Protector and Creative, she is supporting young Asian-Australian Women to create and live the life they truly desire.
She invites you to learn about her at SumofJean.com.
Date and time
Location
Refund policy