Description
Thirteen Asian countries now have data privacy laws, with important new laws in China, Japan and Indonesia in the last two years. Data privacy legislation is 'here to stay' in Asia, but the form it takes differs dramatically between countries. This update surveys the position in the most important Asian countries, with an emphasis on developments in the past two years. Key issues covered include adherence to international standards; data export restrictions; and 'big data' provisions. An update to the presenter's 2014 book will be provided to attendees.
This seminar will enable you to assist your organisation by developing a deep understanding of Data Privacy regimes in each of the jurisdictions covered. This legal knowledge is essential for those advising on any cross-border exchange of data in transactions with these countries. This comprehensive review of each country's privacy standards will assist those engaged in off shore business activities or data storage and transfer services. Attending this training will provide an essential platform informing compliance and risk management of data handling policies with in organisations and transactions.



CPD Units: Four (4)

Seminar Programme:
8.45am Session 1
Global context / North Asia I – China & Hong Kong
Speaking points: The global context of 128 data privacy laws and the EU's GDPR stimulating developments everywhere; China's data localisation/export restrictions, and a new privacy Standard; Hong Kong's stronger principles, but questions over enforcement.
9.45am Session 2
North Asia II – Japan and Korea
Speaking points: Both Japan and Korea seek EU adequacy; both create exceptions for 'big data' and react to EU pressure; EU Press Release suggest Japan is adequate, but many hurdles remain; Japan's new law closer to global standards, but ; Korean penalties exceed the EU
10.45am Morning Tea
11:00am Session 3
ASEAN overview – Singapore, Malaysia, Thailand, Vietnam and Indonesia
Speaking points: Strong enforcement in Singapore; Proposed new GDPR-like laws in Indonesia and Thailand, but how long will they take? Vietnam follows data localisation.
12.00pm Session 4
India / International agreements and Asia
Speaking points: India's Puttaswamy case finds constitutional right of privacy, prompts strong draft data privacy law, claimed to be '4th way' (GDPR with Chinese characteristics?); Aadhaar at risk of unconstitutionality; does APEC CBPRs have a future now that the Japanese back door is shut?; the relevance of FTAs and Convention 108
1.00pm Questions and close
About the Speaker
Professor Graham GREENLEAF AM, is Professor of Law & Information Systems at UNSW Australia, and a co-founder of AustLII. He has 40 years involvement in privacy issues, is Asia-Pacific Editor of Privacy Laws & Business International Report, and author of Asian Data Privacy Laws: Trade and Human Rights Perspectives (OUP, 2014).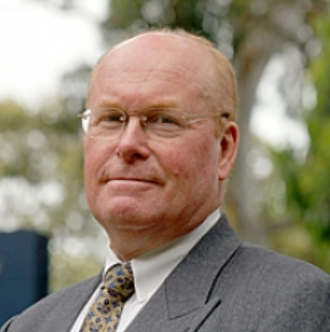 Cancellation Policy:

You may cancel your registration for a full refund up until two weeks prior to the seminar. A refund within two weeks from the seminar will incur an administrative charge of $150 or a credit note for 100% of the Fees and Charges can be issued (valid for 12 months). Cancellations from one business day prior to the date of the seminar will not be eligible for any refund or credit note.
A replacement delegate may attend in your stead, please notify us in advance. Read the full Cancellation Policy here.


Can't attend this seminar in person? UNSW CLE also provides the videos and papers of our seminars.* You can view and order your video's by going here or, please email us at cle@unsw.edu.au if you would like to enquire about the videos and papers of an upcoming seminar.
*Each video is subject to availability depending on speaker consent