Asia-Australia Wine Marketing Summit - Module 4-WCA Wine Marketing Program
Sales Have Ended
Ticket sales have ended
Thank you for your interest in our upcoming Summit, unfortunately we are at capacity. If you'd like to be added to our wait-list or are after further information, please don't hesitate to contact us: E: projects@smilemarketing.com.au
Sales Have Ended
Ticket sales have ended
Thank you for your interest in our upcoming Summit, unfortunately we are at capacity. If you'd like to be added to our wait-list or are after further information, please don't hesitate to contact us: E: projects@smilemarketing.com.au
Asia-Australia Wine Marketing Summit (face-to-face) - Module 4-WCA Wine Marketing Program
About this event
Asia-Australia Wine Marketing Summit
Module 4 of the WCA Wine Marketing Program
The aim of the program is to deliver marketing insights and the latest updates on growing Asian markets during 2020-21, leading up to the Summit on 24 June 2021. The program is designed to provide a unique online and face-to-face learning experience for attendees.
It will have a focus on growing Asian markets.
Limited places available – book your place today
**Note: Registration includes all 4 modules (including a ticket to the face-to-face Summit) for the one package price. You receive access to all the recordings from previous modules for the one price.
Summit - 24 June 2021 (face-to-face) in Sydney
Once you register you will receive access to all the content included in the 4 modules.
Event details
Date: 24 June 2021
Time: 9 am - 5pm AEDT
Platform: Zoom
Ticket price: includes Summit ticket (face-to-face event) + online access to Modules 1-3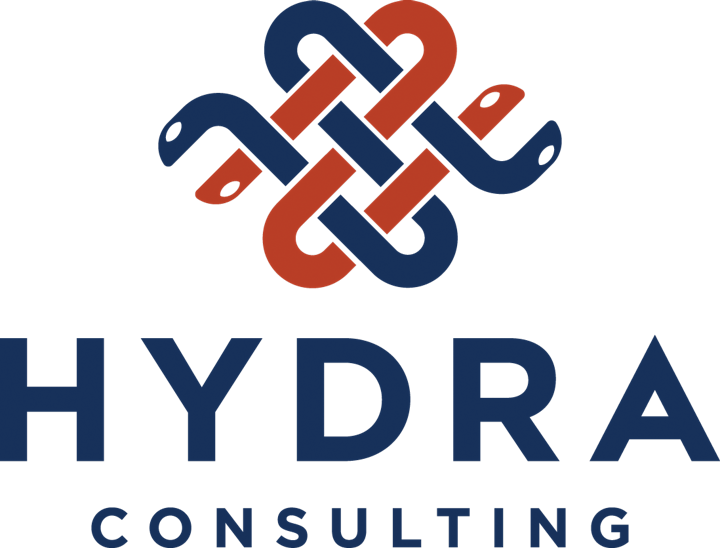 Why Attend
This is your opportunity to gain the updates, insights and knowledge from leading industry experts in the wine marketing space focused on Asian markets. By attending this event you will:
Gain insights into the latest trends – What do consumers want from Australian wine brands?
Walk away with key learnings you can immediately apply back to your role.
Attain confidence in your future marketing communications approach to this ever increasing market.
Build your network in the marketing space focused on Asian markets.
Be informed about current marketing strategies and techniques that are gaining traction.
Demystify current perceptions of promoting Australian wine brands in Asia.
Learn more about IP protection and the positive moves the Chinese government is making to protect IP.
Who Should Attend
For wine marketers, wineries, brand managers, winery owners and operators, export managers and other roles with a focus on Asia. The program is ideally structured for wine brand's who are currently in market or wanting to enter these markets to grow their brand presence.
Asian Australia Wine Marketing Summit (face-to-face)
24 June 2021 - Sydney
9-4 pm + Networking Drinks
20+ speakers and experts
INSIGHTS AND TRENDS IN THE WINE MARKETING AND COMMUNICATIONS SPACE 
Key Wine Trends in Asia
What attracts consumers to the wine category
Emerging trends in market
CREATING EXCEPTIONAL CONNECTIONS WITH CONSUMERS
Digital Marketing – Social media and Influencers
The Culture of Wine in Asian markets: considerations for wine brands
Effective Cross-Cultural Communication – Engaging with Consumers
What Consumers Demand from Australian Wine Communicators.
Case Study – Journey in Asia.
Achieving wine export growth in Asia
Protecting your IP
Panel – Achieving Wine Export Growth
LATEST TECH TRENDS – SHAPING HOW WE COMMUNICATE WITH CONSUMERS
Ecommerce Landscape – Trends and Key Success Factors for Australian Wine Brands
Wine Tourism Trends and Success Factors Attracting Tourists When the Borders Open Up
Stay tuned for announcements of our thought leaders and industry experts to join the program.
Speakers and Panelists
WCA has engaged Smile Marketing to manage the Wine Marketing Program + Summit.  Smile Marketing is calling for:
If you are interested in becoming involved in the Summit, please contact:
Alex Gibbs Smile Marketing Email:  alex.gibbs@smilemarketing.com.au
Program & Summit Structure
Module 1 (online): The State of the Market Update
THE BIGGER PICTURE
10 December 2020
Module 2 (online): Develop your wine brand and gain access to specific Asian markets
MARKET BY MARKET BREAKDOWN
The marketing opportunities in 3-4 growing Asian Markets.
February 2021
Module 3 (online): Develop key marketing skills
3 online roundtables focused on wine marketing hosted by experts
March 2021
• ROUNDTABLE 1: DIGITAL MARKETING
• ROUNDTABLE 2: WHERE TO START
• ROUNDTABLE 3: TECHNOLOGY & ECOMMERCE TRENDS
Organiser of Asia-Australia Wine Marketing Summit - Module 4-WCA Wine Marketing Program
What to Invest in Next - Do you need some marketing help? Want to scale your business and not sure what to do next?
Smile Marketing is a growth marketing services business which provides:
End-to-end project management

Marketing strategy development

Digital marketing

Social media

Design

Event management

Customer experience programs.
We work with you to better understand what you should invest your marketing resources in next. We have proven and robust models which allow us to understand what is working and where we should invest time and budget to achieve your objectives.
Our services create powerful and effective solutions for our B2C and B2B clients. The diverse range of services provide support for clients from strategy to execution. 
Every initiative we deliver leverages on our network of experts, which means our clients receive valuable advice and support.  
Our People
Smile is an organisation of talented people who are focused on delivering measurable impact on the achievement of business objectives.  
We are dedicated to ensuring our clients reach their goals through innovative marketing solutions.