Australian Friends of Asha invite you join us for a live update from Delhi and to raise urgent funds for the work of the Asha Society.
About this event
LIVE FROM DELHI - Dr Kiran Martin, Founder and Director of the Asha Society in India.
Life in the slums of Delhi has been especially hard over the past two years. Covid lockdowns and the consequent economic slowdowns have hurt these vulnerable communities. With no work available and many fleeing back to poor villages, hunger and malnutrition have become commonplace among those left behind. And now, just as Covid seems to be waning, Dengue fever is occurring.
Young girls and women have been especially hard hit. They are often the most vulnerable in these families, the last to eat whatever there is.
Asha has been providing food and vitamin supplements, concentrating on getting them back to health. Hunger was preventing many going to school.
This year, Asha has supported many young girls in the slums to attend school and over 400 to study at university. In the recent round of school leavers, nearly 100 have been admitted to university. This is remarkable in these communities and is only because of the work over many years by Dr Kiran Martin and her team. Education is their best chance to escape the generational cycle of poverty.
Join us on Zoom at 5pm on Tuesday 7th December to hear from Dr Martin about what is going on in the slums, meet some of the young women living there and hear from them about their education.
Date and Time: Tuesday 7 December 2021, 5:00pm AEDT
Meeting URL: https://corrs-au.zoom.us/j/89287840969?pwd=dHBqamN4T295TG91VzJXQnZ6aEl6UT09
Meeting ID: 892 8784 0969
Passcode: 344521
No cost to attend but we will be seeking your support.
If you would like to make a donation prior to the event, please donate now.
Yours sincerely
Robert Johanson AO
Chair, Australian Friends of Asha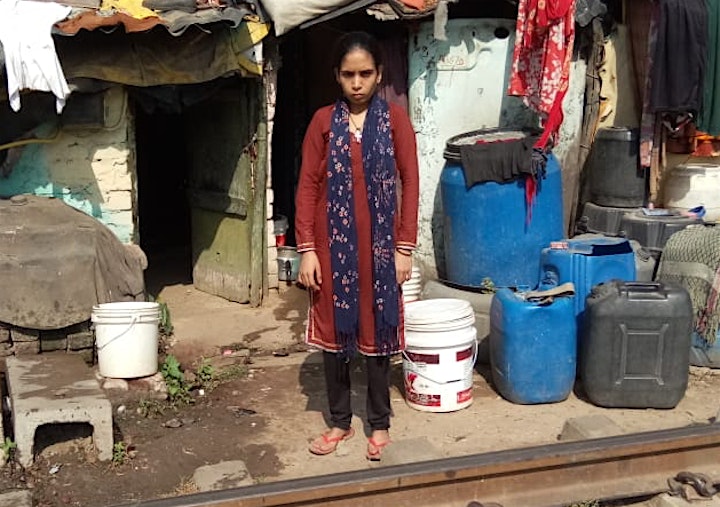 A young woman in a slums in Delhi.