Event Information
Location
The University of Sydney
The Refectory Lecture Theatre
Main Quadrangle Lobby G(South west corner of the Quad below the old Nicholson Museum)
Camperdown, NSW 2006
Australia
ASHA's 50th Anniversary Celebration
About this event
Fifty years ago, on the 26th November 1970, a meeting was held at the University of Sydney to promote the study of historical archaeology in Australia. That evening, the Australian Society for Historical Archaeology (ASHA) was founded.
In 1991, ASHA was expanded to include New Zealand and the Asia-Pacific region, and its name was changed to the Australasian Society for Historical Archaeology.
We are excited to invite you to celebrate 50 fabulous years of ASHA! You will hear past and present presidents and key members talk about their experience of ASHA including Judy Birmingham, a founding member of ASHA.
Come along, bring your friends and colleagues and join us in raising a glass to 50 years of ASHA.
The event will be online, with a small number of tickets allocated for physical attendance at the University of Sydney.
Registration
Attendance via Zoom: please register as a Zoom attendee. The Zoom details will be sent to you once you have registered.
Physical attendance at the University of Sydney: please register as a general admission and meet at 6 pm for the 6.30 pm start.
Date and time
The event will take place on Thursday 26 November 2020 and run for 2 hours:
• 6:30 pm AEDT (3:30 pm AWST, 5:30 pm AEST, 6:00 pm ACDT, 8:30 pm NZDT)
• 8:30 pm AEDT (5:30 pm AWST, 7:30 pm AEST, 8:00 pm ACDT, 10:30 pm NZDT)
Schedule for the evening
6:30 pm - Opening - ASHA President Anita Yousif
6:35 pm - Welcome to Country
6:40 pm - The Establishment of ASHA - Andrew Wilson
6:50- 7.30 pm - ASHA 1970 - 2020 - Past Presidents
7:30 pm - 50 Sites 50 Stories announcement - Anita Yousif
7:35 pm - ASHA Awards winners announced - Dr Matthew Kelly
7:45 pm - ASHA - A Reminiscence - Judy Birmingham
8:00 pm - Raise a glass to ASHA's 50th Anniversary- Denis Gojak
Acknowledgement of ASHA Committee members
8:05-8:30 - Display celebrating ASHA and historical archaeology in Australasia.
Mingling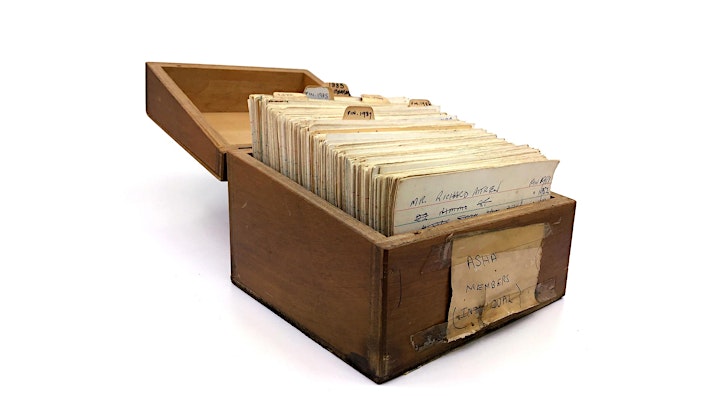 Date and time
Location
The University of Sydney
The Refectory Lecture Theatre
Main Quadrangle Lobby G(South west corner of the Quad below the old Nicholson Museum)
Camperdown, NSW 2006
Australia