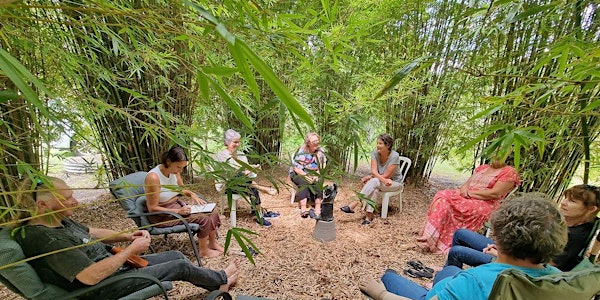 Ascension Update, Negative Dross Removal, Shadow Work & Opening Your Heart
Location
164 Vonda Youngman Drive
164 Vonda Youngman Drive
Tamborine, QLD 4270
Australia
It doesn't matter how much spiritual work you do, unless you tap into your shadow you're only accessing half of your potential.
About this event
Ascenscion, Shadow Work, Heart Opening, Meditation & A New Releasing Technique you Most Likely Have Not Heard OF!
The last stage of our ascension is to open our hearts. Many light workers don't even know they are light workers because of the dross/dark energies surrounding their physical and etheric body.
We can easily change this by doing shadow work.
Kerrie Mercel is a master of energy practising shadow work on a daily basis for the past 34 years. 7 years ago she found the fastest and most powerful way of moving negative energies that are keeping the heart closed. She now teaches this take home method that has changed 1000's of peoples lives.
Here is how our afternoon will look:
• If the weather is fine we will move into the energised bamboo circle for discussion
• We will do a meditation to centre us, please bring your intention for this meditation e.g. I allow my heart to open raising my vibration, releasing all that does not serve me.
• We will do group releasing with one person at a time being the focus of the group
• We will then finish with q and a's
Thursday 1.45pm for 2pm start - 4pm finish followed by a cuppa
This event is by donation or service* however you must RSVP. If you would like to offer service come any time for the working bees
* Most Tuesdays and Thursdays we have helpers on the property, if you would like to pay by service come and help rather than donate, it's up to you.
Kerrie's phone number is 0422 695171 texting is best as she is often on the machines and can call you back if needed.
# If it is raining or boggy chose your park carefully. Down at the nursery there is a lot of solid ground parking, you will have to walk back to the house if you choose there.
While you are waiting you may like to view:
Letting Go: The Sedona Method Movie https://www.youtube.com/watch?v=CADTkM1aoP8
============================================================
ALLOW LOVE PROGRAMS ALREADY RUNNING
Tamborine will become a Permaculture food forest. We are cleaning up the property and using recycled materials to create garden beds etc. If you are interested in joining any of these programs let us know:
• Plant medicines & herb growing
• Raised garden beds for big food items like pumpkins, potatoes etc
• Planting of fruit & medicine trees
• Propagation of super food plants - making $
• Setting up a shop for community to sell their products
• Growing food for sale, surplus and community
• Community sharing days where we exchange our gifts and tallents
• Growing a community supply of mushrooms
Allow Love Telegram Groups you are welcome to join, no we are not on FB:
• Allow Love Now https://t.me/allowlovenow [main group]
• Plant medicines https://t.me/plantmedicines2
• Farmers growing food https://t.me/farmerstamborine
~~~~~~~~~~~~~~~~~~~~~~~~~~~~~~~~~~~~~~~~~~~~~~~~~~~~~~~~~~~~~~~~~~~~~~~~
This is what the Allow Love community stands for:
We have left the world of service to self. We are now service to others. If you say you will do something then don't, that's service to self not others.
E.g. booking into an event then doing a no show just because you decide you didn't want to come.
In future you will be exposed because of telepathy. Many of our leaders are already experiencing this. When exposed "service to self" make it about who ever exposed them. Normally using blame, anger or guilt as a tool. Then don't return to community.
As a new member of Allow Love you agree to stand in your light as Respect, Trust & Integrity.
Respect: I treat others how I like to be treated.
Trust: I honor my word & commitments.
Integrity: Service to others rather than service to self.
Welcome to an amazing new community. The Rainbow People.
We welcome everyone with open arms.