Artist Talk with Still: National Still Life Award Judge Lisa Slade
Description
STILL: National Still Life Award is the only art award of its kind in Australia and this year, attracted over 600 entries from across Australia from artists at all stages of their careers.
Come along on Sunday and join the conversation with exhibition judge Lisa Slade and Still finalists, Merran Esson, Ronnie Grammatica, and Kiata Mason. Our guest judge Lisa Slade is the Assistant Director, Artistic Programmes, at the Art Gallery of South Australia.
This year Lisa judged the Hadley's Art Prize, Australia's richest landscape art award, and has extensive experience in education and a comprehensive background in curating and public programs. She has a strong curatorial signature and curated the 2016 Adelaide Biennial.
She also works closely with Adelaide University to develop and implement tertiary programs in Art History and Curatorial and Museum Studies.
This artist talk will be an exploration into Lisa's work with the Gallery of South Australia, how she judges art awards, along with a dialougue from our selceted artists on their pieces in the exhibition.
This year's finalists are:
Tony Albert / Louise Allerton / Kelly Austin / Tanya Baily / Elie Begg / Annette Blair / Rene Bolten / Mechelle Bounpraseuth / Terri Butterworth / Fran Callen / TomCarment / Angela Casey / Tiffany Cole / Karl de Waal / Trisha Dean / Mary Donnelly / Scott Duncan / Sarah Edmondson / Nicolette Eisdell / Merran Esson Ben Fayle / Guy Gilmour / Sarah Goffman / Ronnie Grammatica / Linda Greedy Colleen Greig-Canty / Vanessa Holle / Alana Hunt / Susan Jacobsen / Laura Jones / Helle Jorgensen / Paul Kalemba / Laura E. Kennedy / Myriam Kin-Yee Zai Kuang / Michael Langley / Sam Leach / Kellie Leczinska / Alison Mackay Josh Mackenzie / Kiata Mason / Julian Meagher / Robert Moore / Stephen Nothling Susan O'Doherty / Sarah O'Sullivan / Sassy Park / Victoria Reichelt Elvis Richardson / Damien Shen / Brendan Smith / Tim Snowdon / Richard Spoehr Vipoo Srivilasa / Nathan Taylor / Samantha Thompson /Anselm van Rood / Prue Venables / Lilli Waters / Kati Watson / Greg Weight / Mirra Whale / Cleo Wilkinson
Find out more about Still: National Still Life Award and its associated events.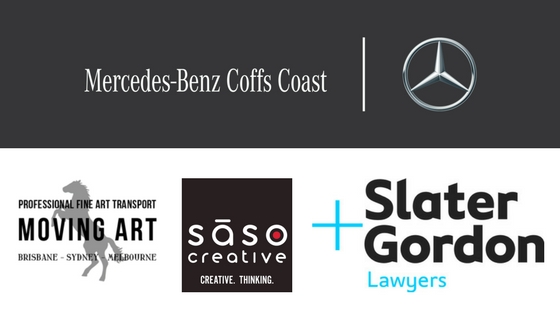 The gallery forecourt will have a bar available during the day along with some performances by young local musicians.
10:00 - 10:30 Guided tour of exhibition with curator Jo Besley
14:45 - 15:15 Guided tour of exhibition with Gallery Coordinator Cath Fogarty
For more information on events on Sunday 26 November and throughout the exhibition period, please go to our website at http://www.coffsharbour.nsw.gov.au/still