Artist talk about the BOKURA HA MOU SHINDEIRU Photobook Exhibition by Johannes Reinhart
About this event
Come and join me for my Artist Talk!
I will give a presentation and talk about the process and meaning of making this photobook and accompanying exhibition.
It's also a great time, where you can ask questions about the photographs, the book and photographing project based work.
And of course you can order your own signed copy of the BOKURA HA MOU SHINDEIRU photobook.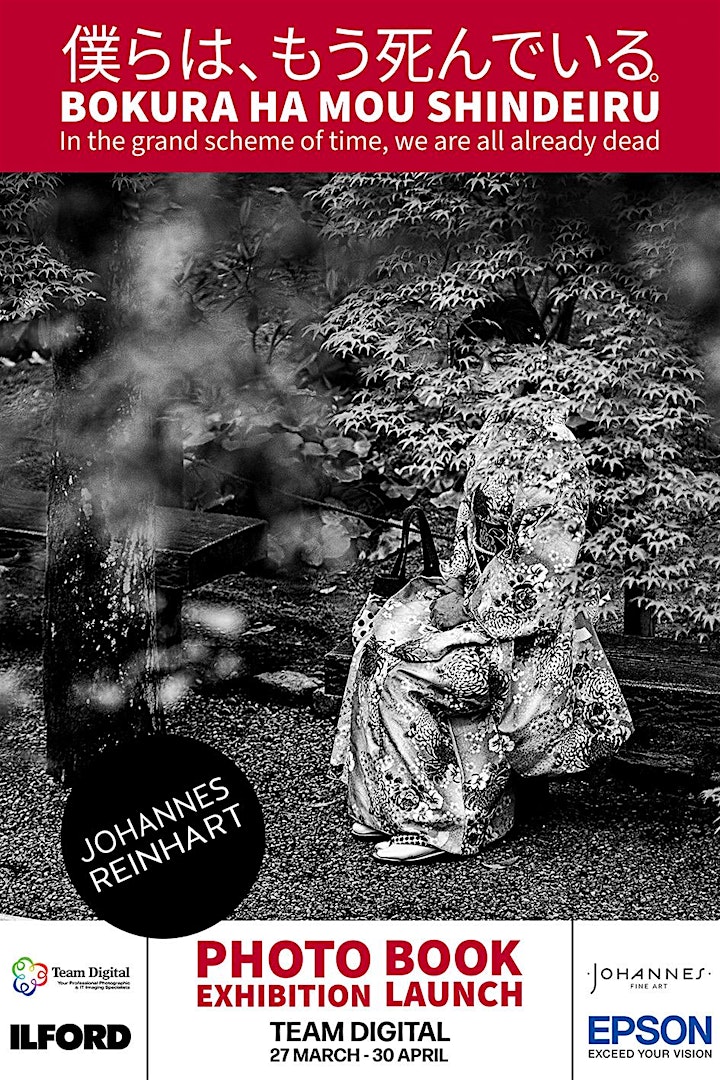 About the book and exhibition:
BOKURA HA MOU SHINDEIRU
In the grand scheme of time, we are all already dead.
In this book, I confront my inner world by documenting the outside world of Japan, where I spent two weeks in 2018. It was at a time in my life where my thoughts were occupied with the realisation that I may have already lived half my life.
Coming to terms with the knowledge that: 'In the big scheme of time, we are all already dead', I navigate between the dark and the light, reflecting on the fragility of life.
The camera acts as a link to my subconscious and the photos help me reflect on my inner feelings as I try to make sense of it all.
Exhibition times:
When: 27 March - 23 April 2021
Where: Bunker Gallery at Team Digital, 5 Coolgardie Terrace, Perth
Artist talk: 7 April 2021 6pm
Looking forward to seeing you there!
Johannes
Organiser of Artist Talk - Johannes Reinhart's BOKURA HA MOU SHINDEIRU Photo Exhibition