Description
About:
In this new program, babies 4 – 12 months, together with their parents and carers, can explore select works in the 'The 9th Asia Pacific Triennial of Contemporary Art' (APT9) exhibition through an engaging walking tour that looks at pattern, texture, colour and sound and is followed by a multi-sensory interactive play session.
Featuring more than 80 artists and groups from over 30 countries, APT9 challenges conventional definitions of contemporary art. Explore a number of never-before-seen installations, paintings, sculptures, photographs and video from emerging and senior artists, together with leading works from Indigenous communities and artists.
The program runs for approximately 45 minutes.
Cutting and Tying No. 2 (2015) by Hassan Sharif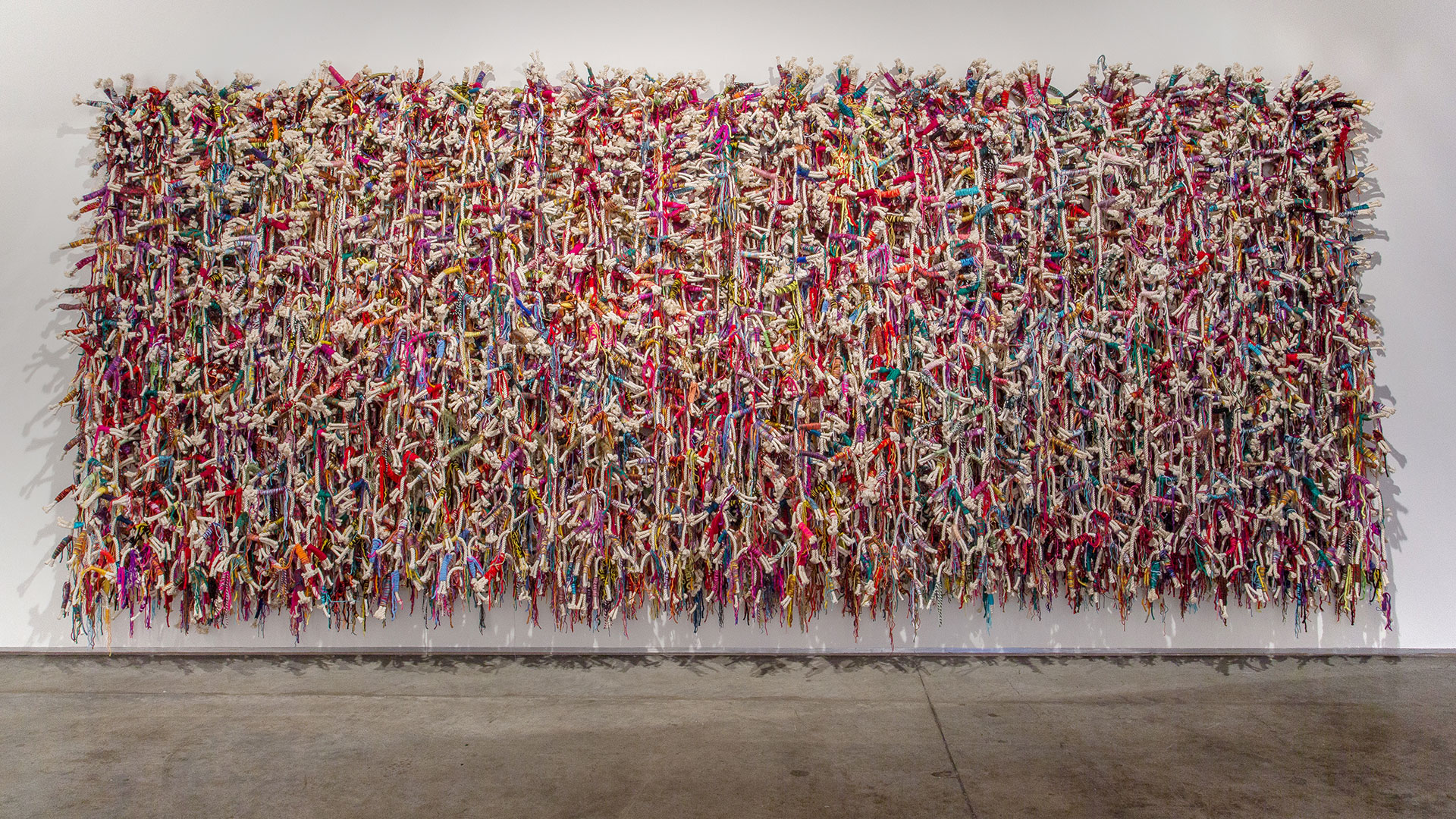 ---
Important information
Art Starters is a free program, scheduled for Wednesdays during the 'APT9' exhibition (from 6 February – 24 April) and excluding public holidays.
Bookings will open Wednesday 9 January, and the first Art Starters session will be held on Wednesday 6 February.
Capacity is limited and bookings are essential. Bookings will only be accepted when made by a parent or guardian for their own child. There is a maximum of two parents or carers per child per booking.
The same program is repeated for the duration of the exhibition and to allow as many families as possible to participate, only one session per family may be booked.