Southwest WA Landscape Painting
About this event
Come get artsy at Rokeby loft while we relax and play with paint in our landscape painting classes.
In this class we will be painting images from the spectacular region of Southwest WA. For two and a half hours you will be free to experiment and express your creativity. In our beautiful loft gallery, enjoy nibbles from the Margaret River region with a dispensary of acrylic supplies at your disposal you will be sure to come away with a masterpiece of your own.
Local Perth Artist, Ellie Biggs will teach her acrylic expertise and provide painting tips. No experience is needed, bring friends or meet friends at this fun art event.
What: Beginner Painting Class: Southwest WA Landscapes
When: 10:00am – 12:30pm Sunday 27th June;
6:30pm - 9:00pm Wednesday 7th July;
6:30pm - 9:00pm Monday 26th July
Where: 95 Rokeby Rd, Subiaco WA 6008 at Rokeby Loft (upstairs of the Jaffle Shack).
Who: Anyone is welcome to join, no previous painting knowledge is required. You will be guided by lovely Ellie Biggs, a landscape acrylic painter.
Why: Learn something new, explore your creativity, have fun with friends and come away with a masterpiece of your own.
What is included:
A coffee for the day classes, a glass of wine for the night classes (BYO is permitted)
Snacks from the Southwest region
All art supplies
A canvas
Aprons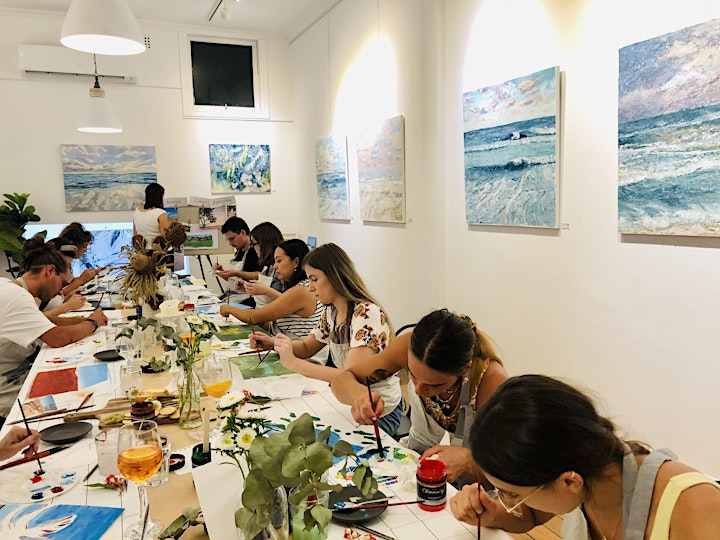 LEARN MORE ABOUT THE ARTIST
https://www.elliegeoart.com/
Connect @elliegeoart via Instagram or Facebook