Art of Selling - Canberra

Sunday, 18 March 2018 from 10:00 am to 3:00 pm (AEDT)
Event Details
Do you fear selling? - Learn how to overcome your selling fears.

Do have trouble understanding buyer behaviours?

Is selling an issue in your business?

Do you have trouble asking for the sale?

Do you understand who your ideal client is?
View more about this event at http://bit.ly/AOSCanberra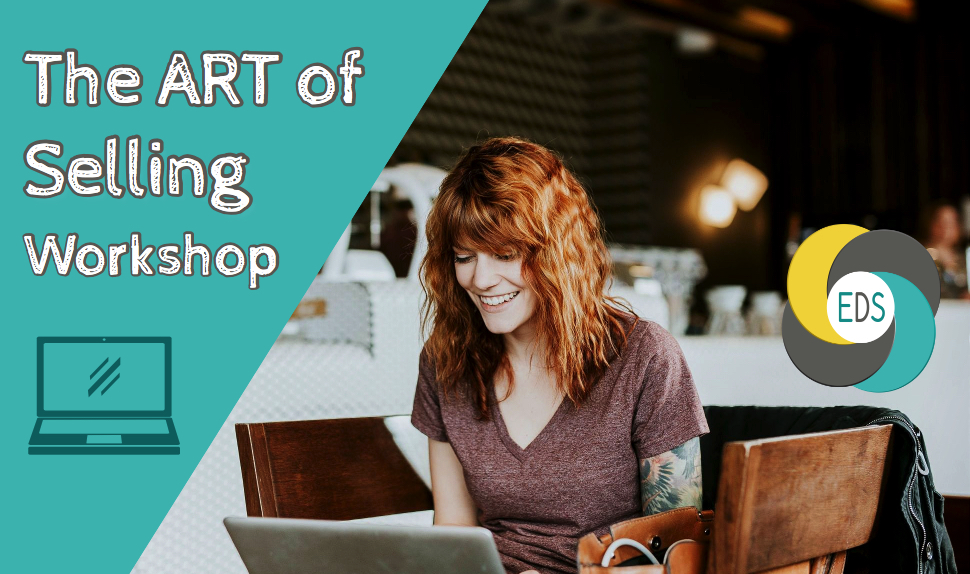 Join us for our 1 day immersion workshop
​​​​​​​​​​​​​​Brought to you by Excelling in Direct Sales, and our team of 
special guest presenters.


The team will work with you to:


• Learn mindset around selling
• Buyer personalities and how to sell to them
• Overcoming objections
• Why selling is necessary for your own business growth
• How not to have verbal diarrhoea
• Finding your ideal client



How the Art of Selling Day will change the way you do business 
We hear time and time again how sales is one of the biggest things you struggle with in your direct sales business. Let's face it, it's not easy out there. Do you struggle getting the confidence to make calls? Do you struggle approaching people? Are you scared of NOs?
Let's face it, as business owners we are all responsible for selling, whether or not you are with a Direct Selling Company, or you run your own product or serviced based business.
At each event around Australia you will receive the same amazing format, to teach you the best ways to tackle sales, and in each town or city, we also bring you some of the best of your local presenters and educators.
This fully immersive and entertaining (and let's not forget pampering) day will have you go home with a whole new lease on your business. No more hobby! It's time to take this to the next level ladies and gents!​​​​​​​
In each location you will learn and take away:
• How to find your ideal client and niche down - take home a completed "Niche Man" activity
• How to determine the behaviours of different buyers and how to deal with them
• Some great tapping (EFT) exercises to get your mindset and behaviours spot on.
• How to handle objectionsHow to change your mindset on selling
• A relaxed pair of shoulders, from a soothing massage
• Lunch  and refreshments included
The Art of Selling is all about brining you really good sales education. You will walk away from the day with a tonne of knowledge, and AHA moments you can implement Within One Week (WOW moments). We like to make you accountable and make sure you are getting the most of the day, so in the VIP tickets we have also included: 
• Online access to the Excelling in Direct Sales Online Program (Enlightened Package -RRP $397) (VIP Only)
• A login to the Excelling in Direct Sales Online workshop "100 DS Tips in 100 Minutes"  - RRP $37 (VIP Only)
• 1:1 Accountability session on Zoom, with Tracey & Jerry - RRP $127 (VIP Only)
• Bonus 30 minute strategy session with Tracey and Jerry - RRP $127 (VIP Only)
• A free access pass to one of our online Mastermind Groups (valued at $66) (Dedication+ packages)  (VIP Only)
• All this is valued at over $700. 
VIP Tickets are only $147 and general entry are $57.
Affiliate Commission available
Want to earn back the cost of your ticket and more? We pay 30% commission on ticket sales. Join up to the Canberra pogram here.

When & Where

TBA Location Canberra

Canberra, ACT
Australia

Sunday, 18 March 2018 from 10:00 am to 3:00 pm (AEDT)
Add to my calendar
Organiser
Ethical Direct Selling Group is a social enterprise set up to help people in Direct Selling / Network Marketing. Be the difference to the world one person at a time.  We are using a percentage of our profits to start Heroes of Today to build homes around the world for foster children.
Our goal is to impact the lives of people around the world within Direct Sales / Network Marketing. We do this with webinars, mentoring, online programs, face to face events. We have set up Ethical Direct Selling Groups around Australia and want to set up more, we are just looking for leaders (these are mastermind groups).